Your cart is currently empty
BUFFALO BORE's 9.32 X 62 AMMUNITION
9.3 X 62mm MAUSER
250 gr. Barnes TSX @ 2,650 fps / 3,976 ft-lbs
20 Round Box
ITEM # 9.32X62-250 TSX
10-05-23

Friends,
Buffalo Bore is coming out with several 9.3X62 loads featuring the following bullets
1. Hornady 286 gr. Spitzer Soft Point
2. 250 gr. Nosler AccuBond
3. 250 gr. Barnes TSX
4. 300 gr. Hornady FMJ—solid
Each of these loads is full power, but not high pressure, and stays within SAAMI pressure and dimension specs.
One virtue of the modest velocity generated by the 9.3X62 is that you do NOT need a "premium"/bonded/monolithic/partitioned bullet. Good old cup & core technology works wonderfully on large animals at these velocities. Nevertheless, we are making one load each with the TSX bullet and the 250 gr. AccuBond, both of which are, in every way, "premium" bullets. This is a good place to introduce you to my article on Understanding "Bonded" Bullets—Dispelling the Myth.
This load (Item # 9.3X62-250 TSX) is the best all-around expanding load we make in 9.3X62. The pure copper TSX bullet penetrates as deeply as most 286 gr. bullets, but generates much more velocity and is, therefore, more flat shooting. What is not to like about this? The 9.3X62 was designed in 1905 specifically for shooting African Game as an all-around farmer load as the Boers (German farmers) were settling Africa and always needed a rifle nearby. It's a cartridge that will kill Cape Buffalo and smaller animals, and that is what those early African Farmers needed. Yes, this load is fine for hunting Cape Buffalo and has already killed one that I know of, and we have not even released it to the public yet (as of 10-05-23). The 9.3X62 is, however, not legal for hunting dangerous game in all African countries, nor is it a stopping cartridge for dangerous game—it is a good hunting cartridge for some dangerous game, but hunting is much different than stopping a charging, enraged large and dangerous animal weighing from 1500 lbs. to 8,000 lbs. I'd, however, have no issue using it on a charging dangerous animal in the class of a 600 lb. African lion. I also do not like the 375 H&H for a stopping cartridge on super large dangerous animals, but it is great for hunting most dangerous game.
I used two German-made pre-war rifles for load development. Below are the real-world velocities these rifles generate with the 250gr. TSX. This is a great bullet that will give ample penetration for hunting critters like elk, grizzly, moose, and even Cape Buffalo, where legal.

> 2,640 fps - JP Sauer & Sohn, 23 inch barrel
> 2,645 fps - Emil Kerner & Sohn, 23 inch barrel
A word about older pre-war rifles: In those days, there was no SAAMI or CIP. It seems likely that some differences in chamber dimensions may exist in some older rifles, although the Germans of that day were very exacting engineers and machinists. Still, there was no regulatory agency setting dimensional and pressure standards back then. We are making this ammo to current SAAMI specs., so if for some reason it does not work in your rifle, it is because it is out of SAAMI spec. We see a lot of this with older guns that were being made long before any of the regulating organizations existed. Both of my rifles, as shown above, shoot this load safely and accurately.
Good Shooting, and God Bless,
Tim Sundles
Item 9.32X62-250 TSX - Exterior Ballistics Charts for several Muzzle Velocities
_______________________________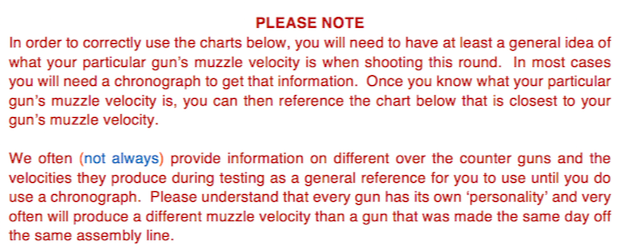 Muzzle Velocity @ 3000 fps for Item 9.32X62-250 TSX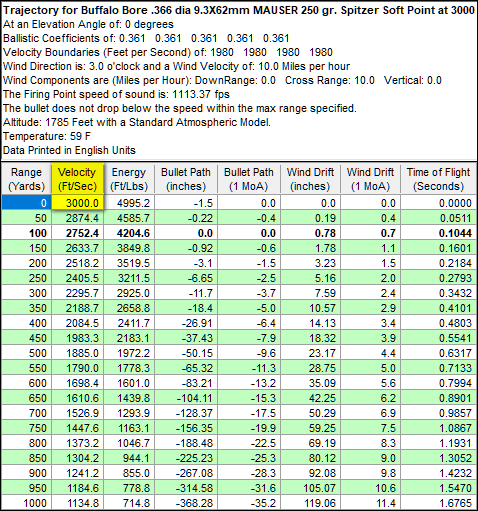 Muzzle Velocity @ 2900 fps for Item 9.32X62-250 TSX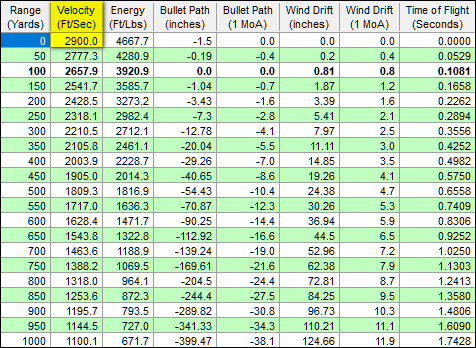 Muzzle Velocity @ 2800 fps for Item 9.32X62-250 TSX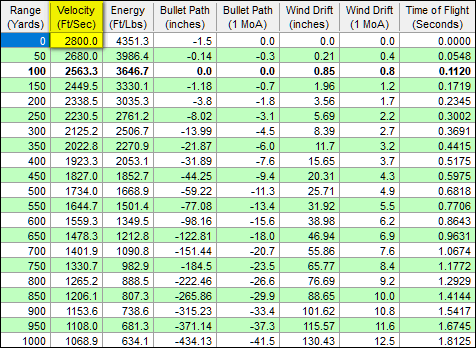 Muzzle Velocity @ 2700 fps for Item9.32X62-250 TSX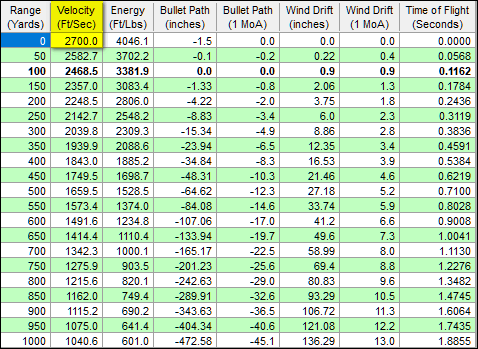 Muzzle Velocity @ 2600 fps for Item 9.32X62-250 TSX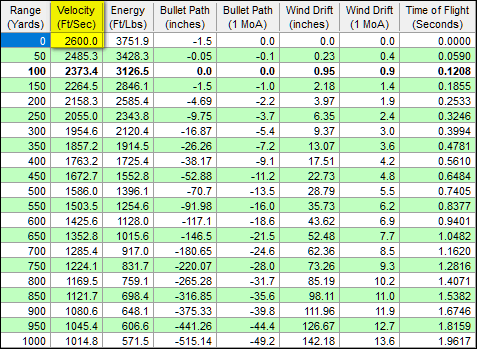 Muzzle Velocity @ 2500 fps for Item 9.32X62-250 TSX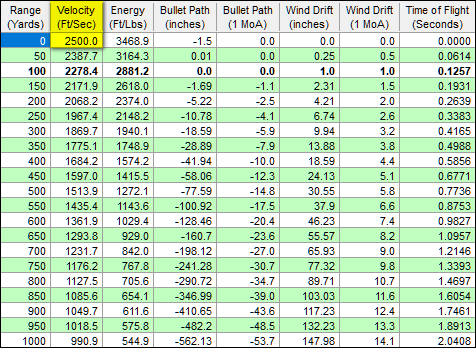 Muzzle Velocity @ 2400 fps for Item 9.32X62-250 TSX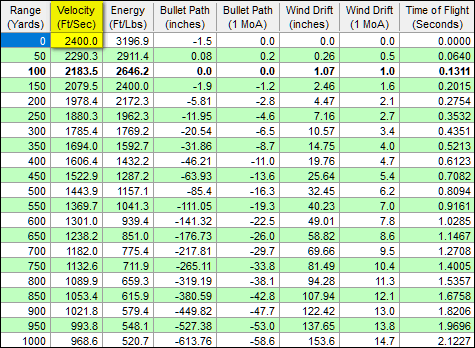 Muzzle Velocity @ 2300 fps for Item 9.32X62-250 TSX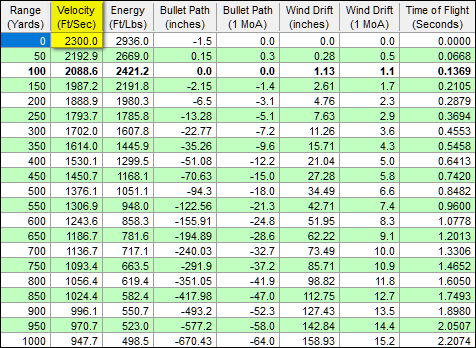 Muzzle Velocity @ 2200 fps for Item 9.32X62-250 TSX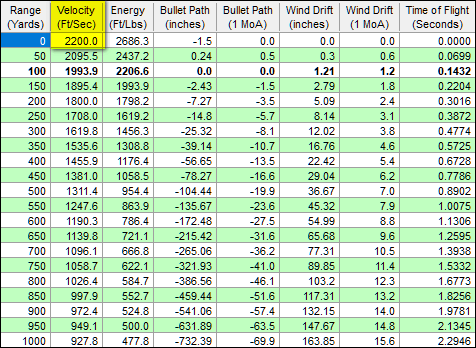 Muzzle Velocity @ 2100 fps for Item 9.32X62-250 TSX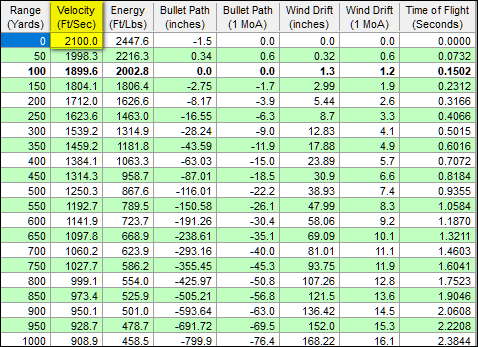 Muzzle Velocity @ 2000 fps for Item 9.32X62-250 TSX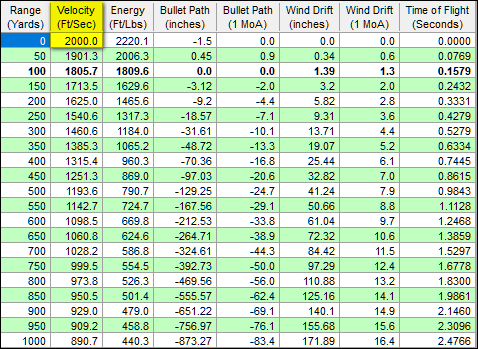 Field Proven rifle and gun ammo. Maximum firepower ammo. Best ammunition for rifles and guns for sale. Buffalo Bore. Strictly Business.
Attention!
You must be 18 or older to order ammunition. Ammunition must ship UPS ground. Due to Department of Transportation regulations, we cannot accept returns on Ammunition. Make sure to use the correct ammunition in your gun. Check local laws before ordering.
Currently there are no reviews for this product. Share your opinion with others, be the first to write a review.