Your cart is currently empty
455 WEBLEY
255 gr. Hard Cast FN @ 750 fps/ME 318 ft-lbs
20 Round Box
BUFFALO BORES 455 WEBLEY AMMUNITION-AKA 455 ELEY or 455 COLT
This load betters the original 260-grain load for the Webley while staying within SAAMI pressure specs. This load utilizes a hard cast, flat-nosed bullet, and it is moving at 750 fps instead of the original 650 fps. This load was quite accurate out of both test guns below. Many old Webley revolvers should not be fired with any ammo as they are worn out and in otherwise poor condition. Please DO NOT ask me if your revolver is safe, as there is no way I can know that over the internet. If you question the safety of your revolver, have a competent gunsmith give it his blessing before using any ammo in it.
We are using flash-suppressed powder so you won't be blinded by your own gunfire in low-light situations, which is when the criminal element is most active.
This is the same bullet we load into our 45 ACP 255gr. Outdoorsman load, but for the 455, it is sized a couple of thousandths bigger. We engineered this load because our original 200 gr. 455 load is selling well, and some folks will always want the heaviest bullet, so here it is.
Please note our real-world velocities from real-world guns.
➤ 730 fps Webley Mark V1, 6-inch barrel
➤ 753 fps S&W 6.5-inch barrel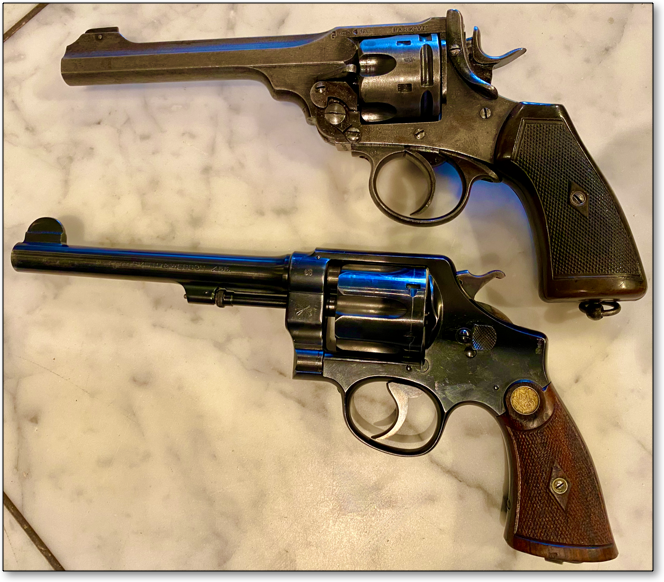 Good shooting, and God bless
Tim Sundles
Field Proven pistol and handgun ammo. Maximum firepower ammo. Best ammunition for pistols and handguns for sale. Buffalo Bore. Strictly big bore. Strictly Business.
Attention!
You must be 18 or older to order ammunition. Ammunition must ship UPS ground. Due to Department of Transportation regulations, we cannot accept returns on Ammunition. Make sure to use the correct ammunition in your gun. Check local laws before ordering.
Currently there are no reviews for this product. Share your opinion with others, be the first to write a review.