Your cart is currently empty
223 Rem - Deer Slayer - Lead Free
BUFFALO BORE "DEER SLAYER" 223 REMINGTON
55 gr BARNES TTSX LEAD-FREE - 3,100 fps/ME 1,173 ft-lbs
20 Round Box
ITEM 22355 TTSX
With the 223 Remington being more popular than ever, we decided to make a load just for deer and medium-sized hog hunting. This load features a 55 gr. Barnes TTSX bullet @ 3,100 FPS from most 20 inch barrels. 16-inch barrels generally develop 3,000 FPS with this load. The Barnes TTSX bullet is a very stiff expanding bullet made of 100% copper. It is stiff and moderately mushrooms on flesh and bone out to about 400-500 yards, (with our muzzle velocities) depending on which bones are struck. It is therefore perfect for deer-sized critters and will normally exit on broadside shots and will still often exit on quartering shots. This is a very deep penetrating, expanding bullet.
Another advantage of using this stiff slow mushrooming bullet on fur-bearing critters is that unless you hit a big bone, the exit holes are small and little pelt damage is done.
"223's" are fun as the rifles can be short and lightweight. Recoil is super low and any child or beginning shooter cannot be hurt or scared by the minimalist recoil.
This load will cycle in AR 15 platforms, single shots, and bolt actions—assuming normal operating condition of all three. This load is SAAMI compliant in every way……which means it is safe to use in EVERY/ANY firearm thus chambered that is in normal operating condition…..no need to email me and ask if it is safe to use in your firearm.
This all-copper bullet is long-for-it's-weight, so a 1/9 or faster rate of twist is best for top accuracy. All of my 1/7,1/8 and 1/9 twist rate rifles, shoot this bullet accurately.
Below are real-world velocities fired from actual rifles, not extra-long laboratory barrels that give a false high velocity you'll never see in hunting/service length rifles.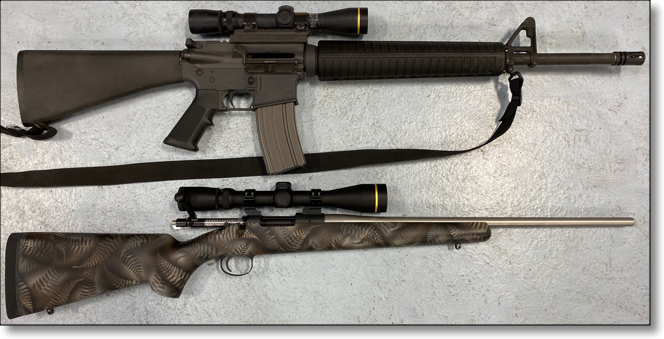 ➤ 3,092 FPS – 20-inch COLT HBAR (1980's vintage)
➤ 3,092 FPS – 20-inch NULA
Far be it from me to tell folks what to do, but I personally would not shoot any animals over 300 lbs. with any 223 Remington load, unless I brained them, and then the sky would be the limit on what size critter you can kill with any centerfire cartridge. I've killed many deer and varmints with various 223 Rem. loads. If the ammo is designed correctly, the 223 Rem. will work for hunting deer size game, however, when using any caliber as small as a 22, shot placement is more critical than shooting the same animal with something bigger, like an 06, etc.
Good shooting and God Bless
Tim Sundles
Item 22355 TTSX - Exterior Ballistics Charts for several Muzzle Velocities
_______________________________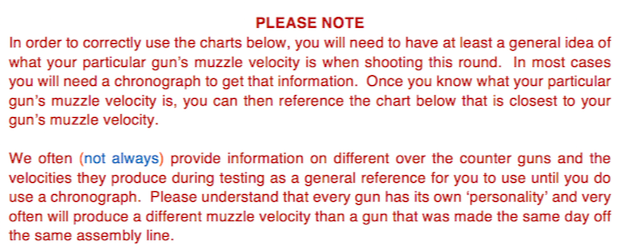 Muzzle Velocity @ 3500 fps for Item 223555 TTSX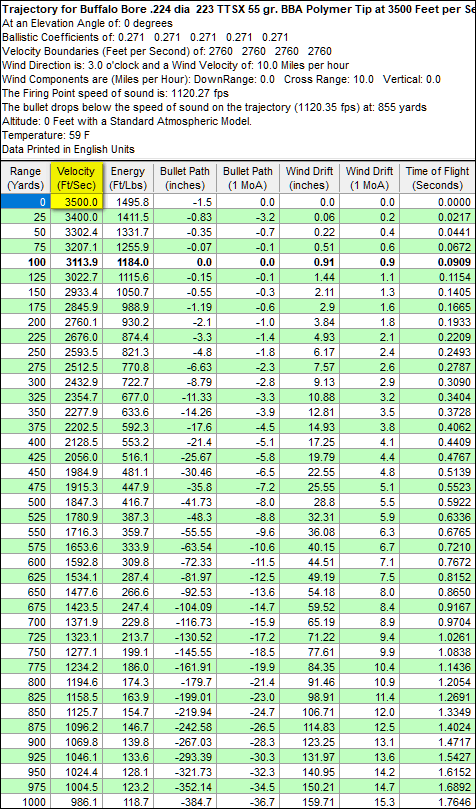 Muzzle Velocity @ 3400 fps for Item 22355 TTSX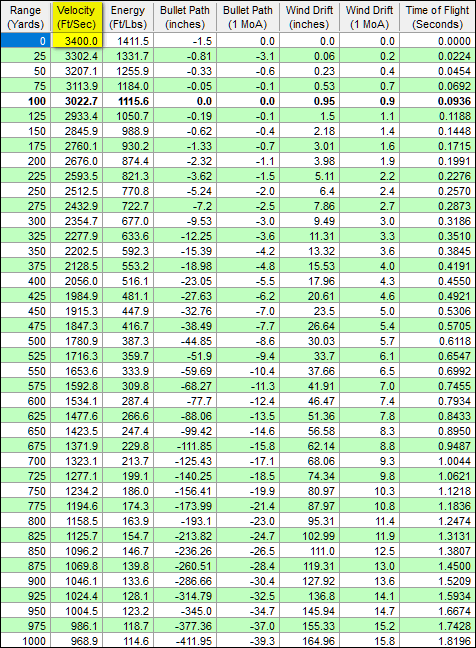 Muzzle Velocity @ 3300 fps for Item 22355 TTSX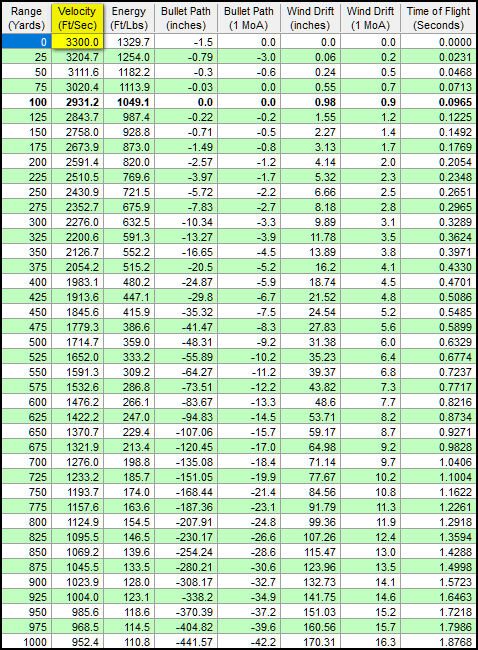 Muzzle Velocity @ 3200 fps for Item 22355 TTSX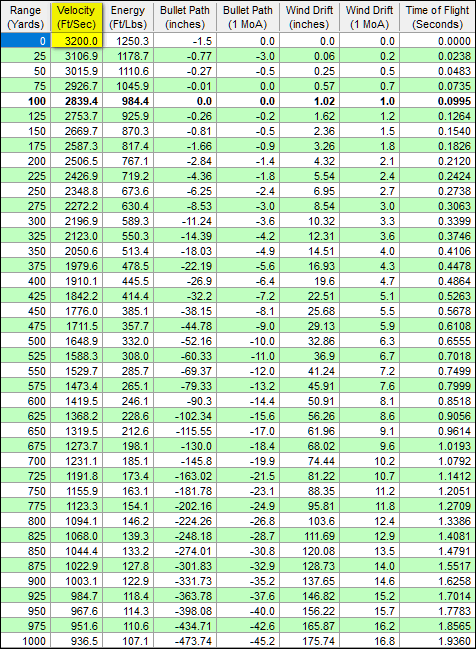 Muzzle Velocity @ 3100 fps for Item 22355 TTSX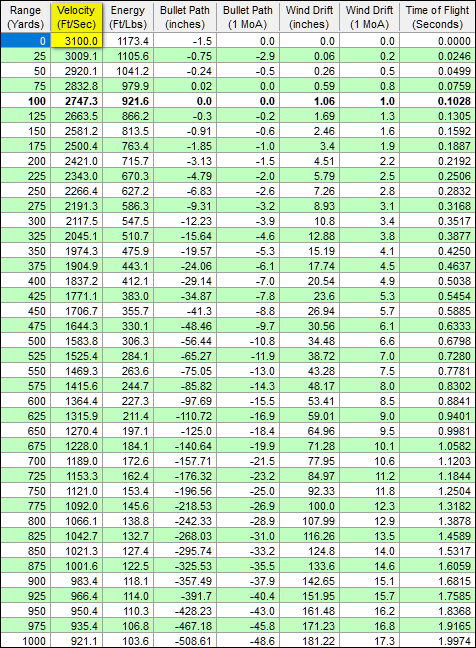 Muzzle Velocity @ 3000 fps for Item 22355 TTSX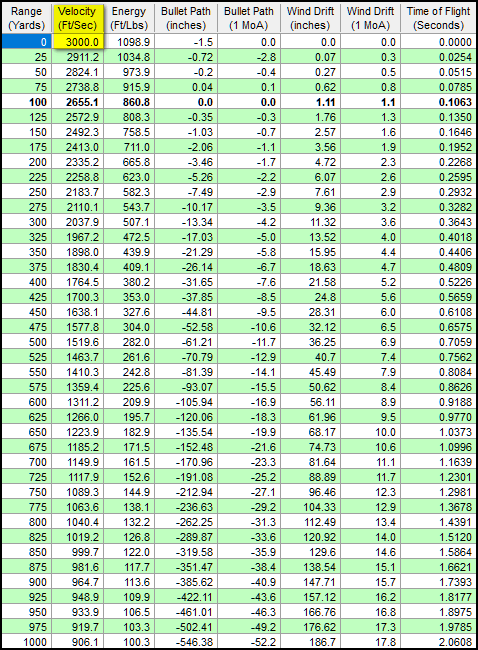 Muzzle Velocity @ 2900 fps for Item 22355 TTSX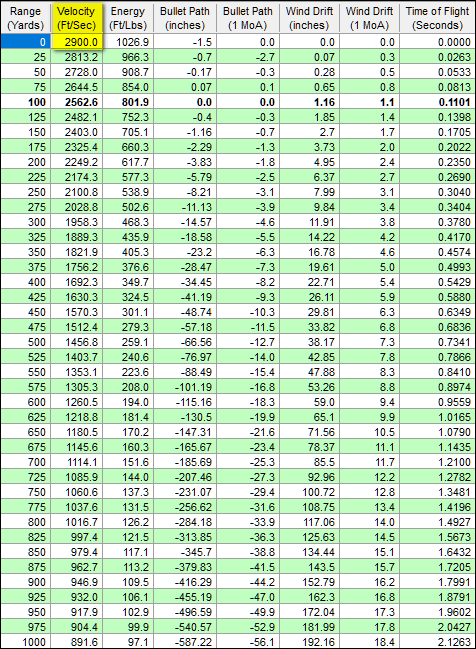 Muzzle Velocity @ 2800 fps for Item 22355 TTSX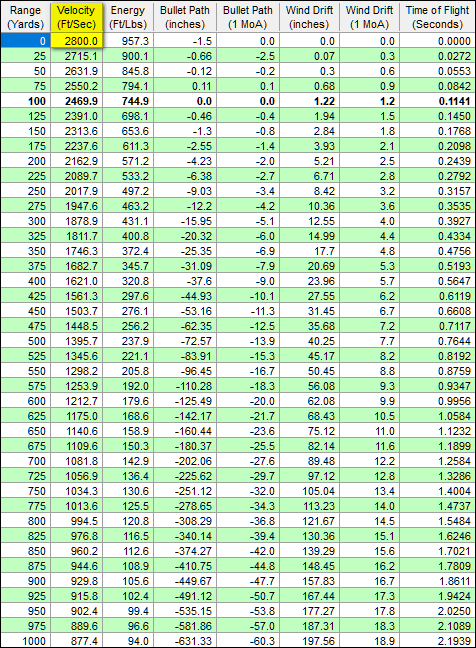 Field Proven rifle and gun ammo. Maximum firepower ammo. Best ammunition for rifles and guns for sale. Buffalo Bore. Strictly big bore. Strictly Business.
Attention!
You must be 18 or older to order ammunition. Ammunition must ship UPS ground. Due to Department of Transportation regulations, we cannot accept returns on Ammunition. Make sure to use the correct ammunition in your gun. Check local laws before ordering.
Currently there are no reviews for this product. Share your opinion with others, be the first to write a review.