Your cart is currently empty
BUFFALO BORE 9MM STANDARD PRESSURE
115gr. JHP - 1,175 fps/ME 352 ft-lbs
500 Round Bag
ITEM 24M
Buffalo Bore is known for, among other things, their +P+ and +P 9MM loads. However, due to popular demand for more "Standard Pressure" offerings, we've decided to make bulk packaged (250 count plastic zip lock bags) 115 gr. JHP loads. We will also sell this load in our normal 20 count ammo boxes and it will become a permanent part of our product line as item # 24M.
We advertise this load @ 1,175 fps, but below you can see actual velocities from a variety of my personal pistols.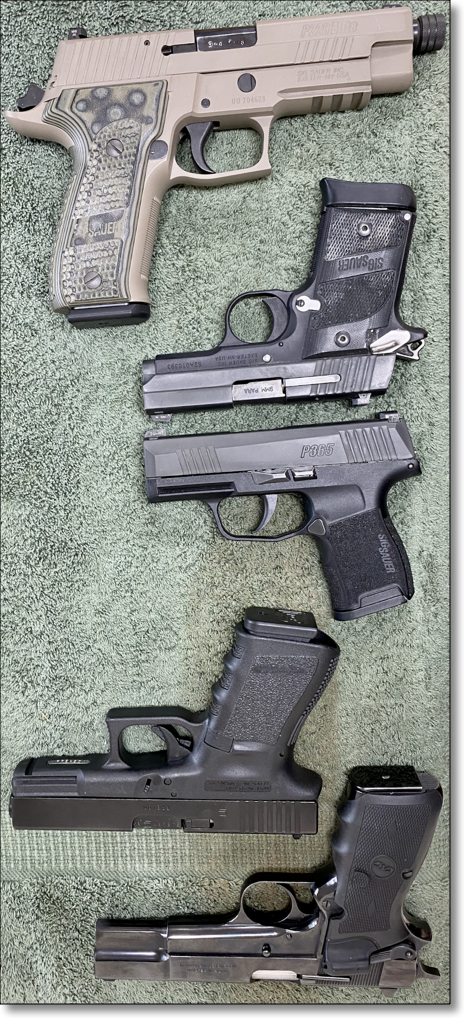 ➤ 1,234 fps -- Sig. P226 Elite, 4 ¾-inch
➤ 1,212 fps -- Browning MK 111 Hi Power, 4 ¾-inch
➤ 1,169 fps -- Glock model 19, 4-inch
➤ 1,103 fps -- Sig P938, 2.7-inch
➤ 1,106 fps -- Sig P365, 2.7-inch
For now, we are manufacturing this load with the vaunted XTP bullet, but that is subject to change based on bullet availability. This bullet will penetrate roughly 14-16 inches in living mammalian tissues, depending on which bones may be struck.
This ammo is made with flash suppressed powder as an advantage to the shooter in low light shootings, which is when most human predators are active.
This load is safe in ALL/ANY 9mm firearm that is in normal operating condition, which is what "standard pressure", should designate. You do not need to email and ask if it is safe in your particular gun.
Good shooting and God bless
Tim Sundles
Item 24M - Exterior Ballistics Charts for several different Muzzle Velocities
_______________________________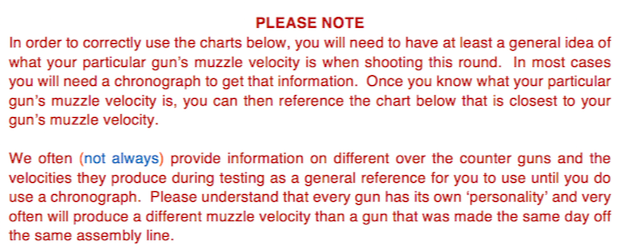 Muzzle Velocity @ 1400 fps for Item 24M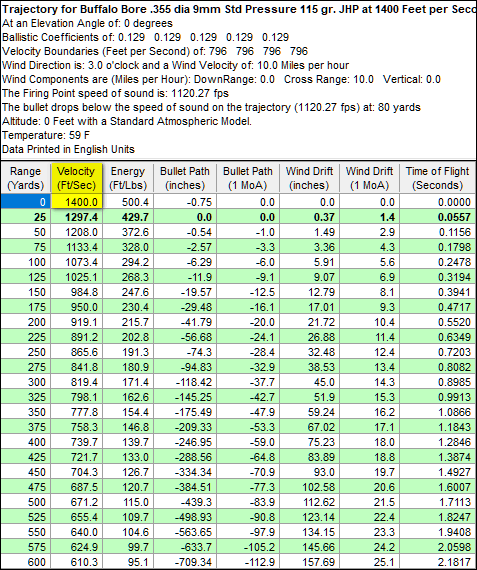 Muzzle Velocity @ 1300 fps for Item 24M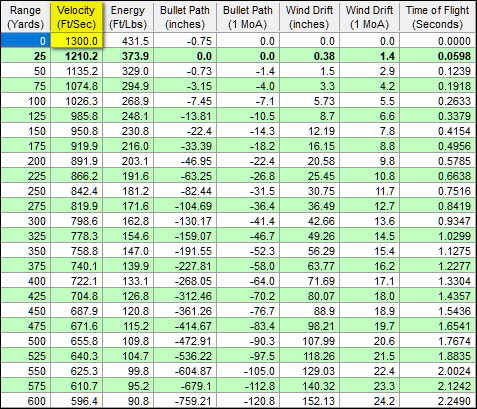 Muzzle Velocity @ 1200 fps for Item 24M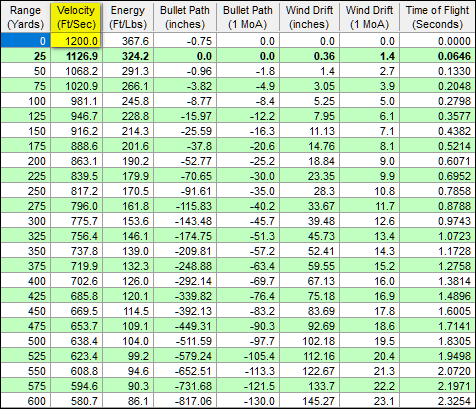 Muzzle Velocity @ 1100 fps for Item 24M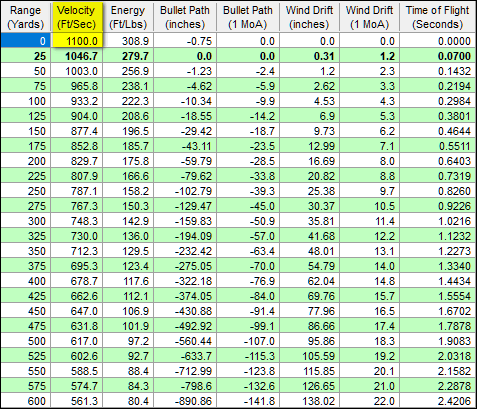 Muzzle Velocity @ 1000 fps for Item 24M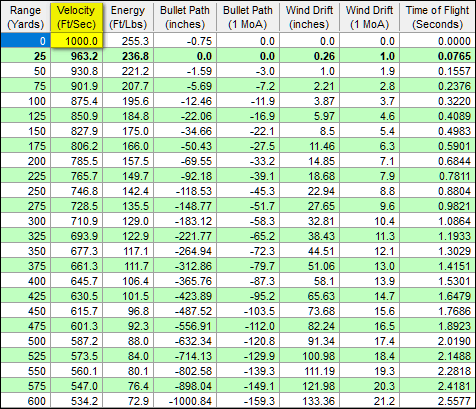 Muzzle Velocity @ 900 fps for Item 24M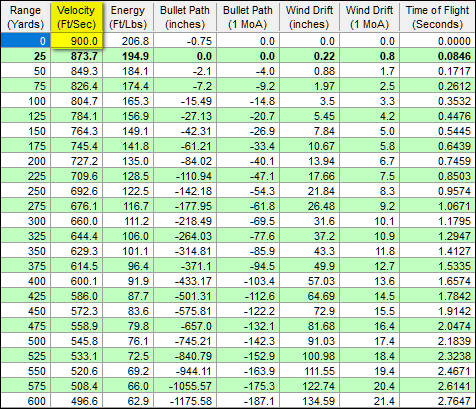 Muzzle Velocity @ 800 fps for Item 24M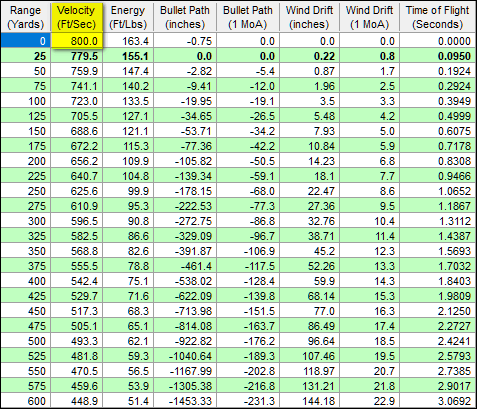 Field Proven pistol and handgun ammo. Maximum firepower ammo. Best ammunition for pistols and handguns for sale. Buffalo Bore. Strictly big bore. Strictly Business.
Attention!
You must be 18 or older to order ammunition. Ammunition must ship UPS ground. Due to Department of Transportation regulations, we cannot accept returns on Ammunition. Make sure to use the correct ammunition in your gun. Check local laws before ordering.
Currently there are no reviews for this product. Share your opinion with others, be the first to write a review.