Your cart is currently empty
DANGEROUS GAME 458 WINCHESTER MAGNUM BARNES TSX
SKU:
458 Win Mag DG 400 TSX/20
"DANGEROUS GAME" 458 WINCHESTER MAGNUM
400 gr. Barnes TSX @ 2,250 fps / 4,496 ft-lbs
20-Round Box


BUFFALO BORE DANGEROUS GAME 458 WINCHESTER MAGNUM

ITEM 458 Win Mag DG 400 TSX
In my mind, true Dangerous Game cartridges need to be of large bullet diameter. I've killed a lot of game animals with many cartridges and I can say for a certainty, that if all else is equal, bullet diameter makes a huge difference in lethality. This might be a good time to read my essay on Kinetic Energy (FT. LBS.) versus TKO (Taylor Knock Out) where bullet diameter gets included in the mathematic lethality formulae.
458 diameter bullets, if constructed properly, are serious killers. In fact, you really do not need expanding bullets in 458. The bullet diameter alone, even with solids, simply kills assuming sufficient penetration.
This 400 gr. TSX load was developed for folks that like to use their 458 Win. Mag. for hunting or stopping North American game. It's the perfect load for stopping giant bears at close quarters and for hunting moose out to 250 yards. I have a friend in Idaho that likes to hunt elk with his 458 Win. Mag. and this load would be perfect for that task as well. Remember that this 400 gr. mono-metal (all copper) expanding bullet is longer than a typical premium lead-based cup and core bullets of 500 grs. This means that this cartridge with its somewhat limited powder capacity, will lose needed capacity when the long-for-weight bullet is seated in the casing…….this will limit velocity, slightly. That trade-off is worth it as the way TSX bullets perform terminally, cannot be bested by any expanding bullet I know of. Normally, I can get shorter lead-based bullets of 400 grs. to achieve around 2,350 fps in the 458 Winchester Magnum. This load generates 2,250 fps in my 18-inch barreled 458. I could have added a couple more grains of powder and compressed the crap out of it with the seated bullet to achieve 2,350 fps, but I do not care for the practice of heavily compressing powder charges with the bullet. This load is slightly compressed, but not heavily compressed.
My 18-inch rifle shoots this bullet slightly faster than my 22-inch rifle. Why? Please read this article"Velocity Versus Barrel Length". My 18-inch rifle sports an old highly custom Marquart barrel as I had this rifle made over 30 years ago, (the date of this writing being 05-2020) for kicking around in Coastal Alaska. My 22-inch rifle is a factory Winchester and simply does not have as slick/fast a barrel.

➤ 2,247 fps -- Winchester, 22-inch
➤ 2,250 fps -- Custom made, 18-inch

Our propellant selection has allowed us to keep pressures below SAAMI average max. This can become important if your barrel gets filled with rainwater or dust, etc., which raises pressures upon firing and you may find that pulling the trigger with rain in your barrel will raise pressures beyond the rifle design and reliable rifle function can be compromised……..not good when facing an animal that can stomp or maul you into a pile of bloody flesh.
The first six times I hunted AK Brown Bear, my guide used a 458 Win. Mag. with 350 gr. hand loaded Hornady bullets and swore by it over the 375 H&H hands down and he had killed many dozens of big bears in his life. I expect that this load will become the gold standard of factory 458 ammo for AK bear guides that prefer to use the 458 Win. Mag.
Both of my test rifles shoot this load with extreme accuracy.
This is serious ammo for serious applications. Use it with confidence. Thank you.
ITEM 458 Win Mag DG 400 TSX - Exterior Ballistics Charts for several Muzzle Velocities
_______________________________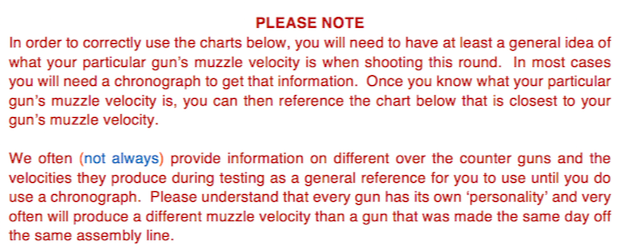 Muzzle Velocity @ 2600 fps for ITEM 458 Win Mag DG 400 TSX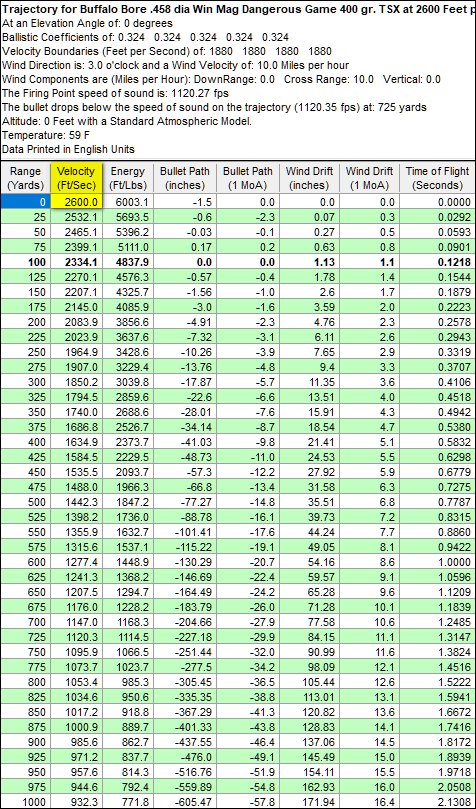 Muzzle Velocity @ 2500 fps for ITEM 458 Win Mag DG 400 TSX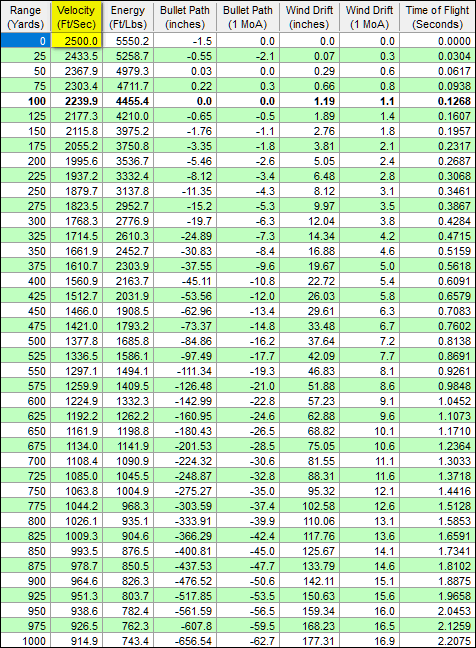 Muzzle Velocity @ 2400 fps for ITEM 458 Win Mag DG 400 TSX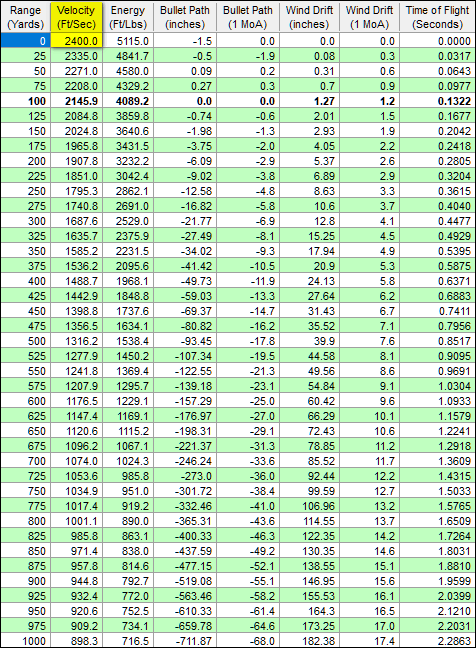 Muzzle Velocity @ 2300 fps for ITEM 458 Win Mag DG 400 TSX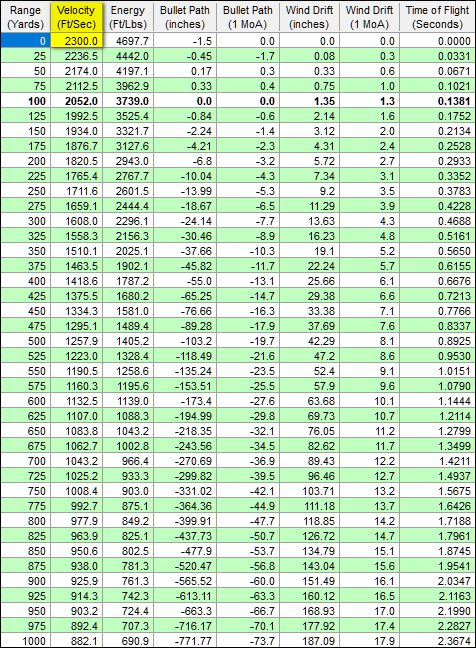 Muzzle Velocity @ 2200 fps for ITEM 458 Win Mag DG 400 TSX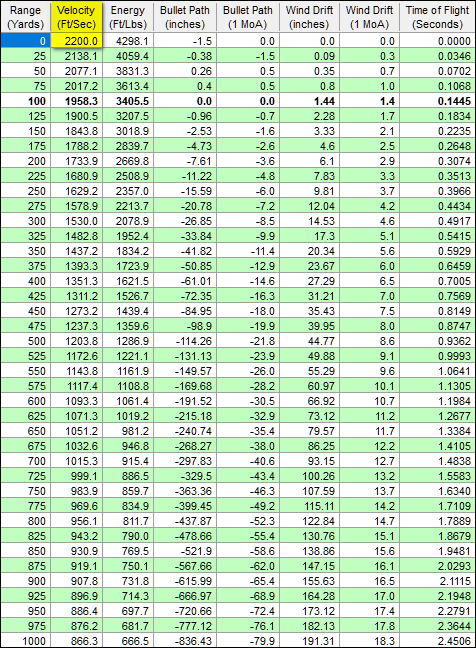 Muzzle Velocity @ 2100 fps for ITEM 458 Win Mag DG 400 TSX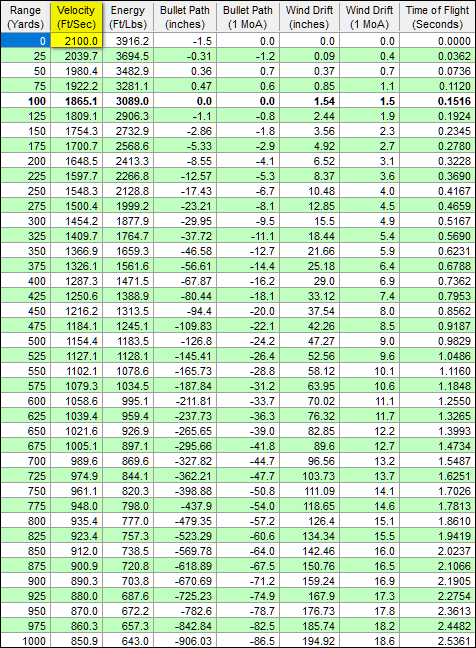 Muzzle Velocity @ 2000 fps for ITEM 458 Win Mag DG 400 TSX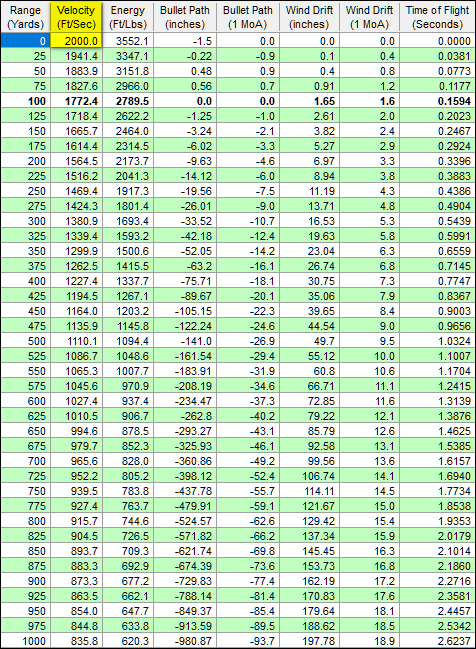 Muzzle Velocity @ 1900 fps for ITEM 458 Win Mag DG 400 TSX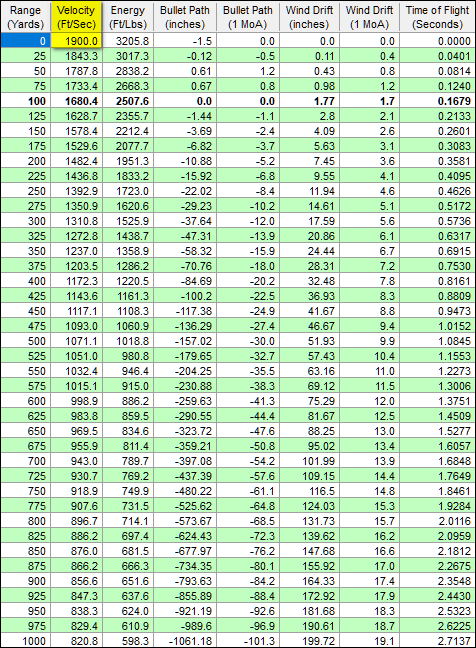 Field Proven rifle and gun ammo. Maximum firepower ammo. Best ammunition for rifles and guns for sale. Buffalo Bore. Strictly big bore. Strictly Business.
Attention!
You must be 18 or older to order ammunition. Ammunition must ship UPS ground. Due to Department of Transportation regulations, we cannot accept returns on Ammunition. Make sure to use the correct ammunition in your gun. Check local laws before ordering.
Currently there are no reviews for this product. Share your opinion with others, be the first to write a review.