Your cart is currently empty
DANGEROUS GAME 458 LOTT BARNES TSX
SKU:
458 LOTT DG 450 TSX/20
DANGEROUS GAME" 458 LOTT
450 gr. Barnes TSX @ 2,350 fps / 5,517 ft-lbs
20-Round Box


BUFFALO BORE DANGEROUS GAME 458 LOTT

ITEM 458 LOTT DG 450 TSX
The 458 Lott is simply a lengthened 458 Win. Mag., so this discussion will include both at times. If the 458 Winchester Magnum has any deficiencies for hunting Africa's Big Five, (and it really does not, inside 150 yards) the 458 Lott eliminates those deficiencies. Holding roughly 17% more powder, it alleviates numerous problems associated with the 458 Winchester, via improperly designed ammunition.
True Dangerous Game cartridges need to be of large bullet diameter. I've killed a lot of big game animals with many cartridges and I can say for a certainty, that if all else is equal, bullet diameter makes a huge difference in lethality. 458-inch diameter bullets, if constructed properly, are serious killers. In fact, you really do not need expanding bullets in .458. The bullet diameter alone, even with solids, simply kills assuming sufficient penetration.
This 450 gr. TSX load is the answer if you want an expanding bullet that will penetrate deeply enough for taking Cape Buffalo. Remember that this all copper bullet is longer than the typical premium lead-based cup and core bullets of 500 grs. or more. This means that these long bullets consume case capacity that could otherwise be used for holding more propellant, which means potentially reduced velocities, depending on propellant choices. However (this is a huge "however") the terminal effectiveness of the TSX bullet is worth losing 100+ fps in muzzle velocity in cases that are affected by limited capacity. I know of no expanding bullet that works as well and penetrates as deeply, for their weight, as the TSX bullet.
This load generates 2,319 FPS from both of my 22-inch test rifles. With lead-based/shorter bullets I should be able to achieve over 2,400 fps. In fact, I could add more propellant to this load to achieve 2,400 fps with this TSX bullet, but that would mean heavily compressing the powder charge with the seated bullet and when designing Dangerous Game ammo, I have serious reservations regarding heavy compression of the powder charge……..it's not a smart thing to do.
I have an African hunt booked right now, for among other species, Cape Buffalo, and this is the load I'll be taking. It has no weakness/compromise, as most cartridge designs do.
The American gun industry has been duplicitous in claiming bullet velocities. It's typical for ammo companies to use very long machine mounted test barrels to get very high velocities, but in the real world, with real firearms, you simply will not achieve those results. 23 years ago, Buffalo Bore started to publicly expose this practice and today we are starting to see a few ammo companies get honest with velocities by using real-world guns to generate published velocities. About 35 years ago, (long before I was Buffalo Bore Ammunition) I bought my first chronograph as I had a deep interest in ballistics. (this is being written in 02-2020) I was immediately stunned by how low ACTUAL velocities were, versus published velocities, when it comes to the big ammo companies' products. When I started Buffalo Bore Ammunition, I chose not to be dishonest regarding published velocities.
My test guns are as follows:

➤ 2,319 fps - Customized CZ 550, 22-inch barrel
➤ 2,318 fps - Custom Montana Rifle Company, 22-inch barrel
I am not a fan of the under-stabilization of 500 gr. bullets in the 458 Win. Mag. and while the Lott version improves this situation some, 500 gr. bullets recoil much more and accomplish little penetration benefit over 450 gr. bullets, if designed correctly and the TSX bullet is of excellent design. When shooting 500 gr. solids, the bullet will often fail to track straight in medium (read flesh and bone) because the 1-14 twist does not stabilize a bullet that heavy/long, well enough for it to maintain stabilization while busting through medium. Therefore the heaviest bullet we will feature in the 458 Win. Mag., is 450 grs., (we will make one 500 gr. TSX load for the Lott) which is the way the cartridge should have been designed originally as 450 grs. of properly designed bullet, gets the job done with any dangerous African animal and the solids will penetrate/track very straight if they feature a flat nose. A straight tracking 450 gr. solid, will far out-penetrate a 500 gr. solid that gets sideways inside the animal. Original bullets weighing 500 grs. for the .458 were conceived as more of a marketing practice (WOW! 500 GRS! YIPEE) to the "heavier is better" crowd, than a practical terminal function and in the last couple decades, folks who hunt with the 458 Win. Mag. and Lott, have learned that 450 gr. bullets penetrate more deeply AS A GENERAL RULE if all else is equal.
Our propellant selection has allowed us to keep pressures WELL below SAAMI average max. This can become important if your barrel gets filled with rainwater or dust, etc., which raises pressures upon firing and you may find that pulling the trigger with rain in your barrel will raise pressures beyond the rifle design and reliable rifle function can be compromised……..not good when facing an animal that can stomp you into a pile of bloody flesh.
If you insist on using 500 gr. bullets in the 458, the 458 Lott will be the answer for you and we are making that ammo as well, with one 500 gr. TSX option. The Lott generates greater stability to the long/heavy 500 gr. bullet due to its higher velocity. (faster rotation of the bullet) Still, if I hunt Africa with the Lott, (and I'll be doing that in 2022) I'll be using 450 gr. bullets for my expanding loads and for my solids.
We are also making a 400 gr. TSX load for the mighty 458 Win. Mag. and Lott, for those that like the 458 for killing giant bears, elk, moose, etc. Although, this 450 gr. version will work well on those critters too. The first six times I hunted AK Brown Bear in my 20's, my guide used a 458 Win. Mag. with 350 gr. hand loaded Hornady bullets @ 2,500 fps and swore by it over the 375 H&H hands down and he had killed many dozens of big bears in his life.
SAAMI gives a maximum cartridge OAL (over-all-length) of 3.600 inches for the 458 Lott cartridge. Because of where Barnes places the crimp groove on this bullet, we have an OAL of 3.617 inches (+/-.005) or .017 inch over SAAMI. These loads fit the magazine boxes of both my test rifles with the CZ having over a half-inch extra room. The Montana Rifle Company magazine box accepts the cartridge and functions flawlessly in feeding/cycling, but there is no room to spare. I doubt any magazine boxes are going to be so tight that .017 inch will matter, but I wanted to publish these specs…..
This is serious ammo for serious applications. Use it with confidence. Thank you
ITEM 458 LOTT DG 450 TSX - Exterior Ballistics Charts for several Muzzle Velocities
_______________________________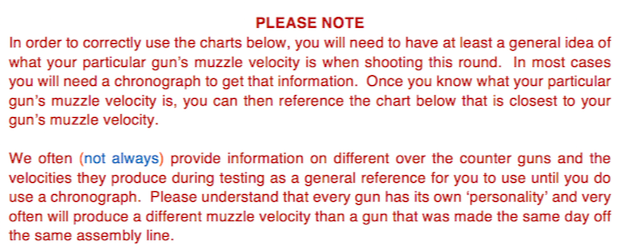 Muzzle Velocity @ 2500 fps for ITEM 458 LOTT DG 450 TSX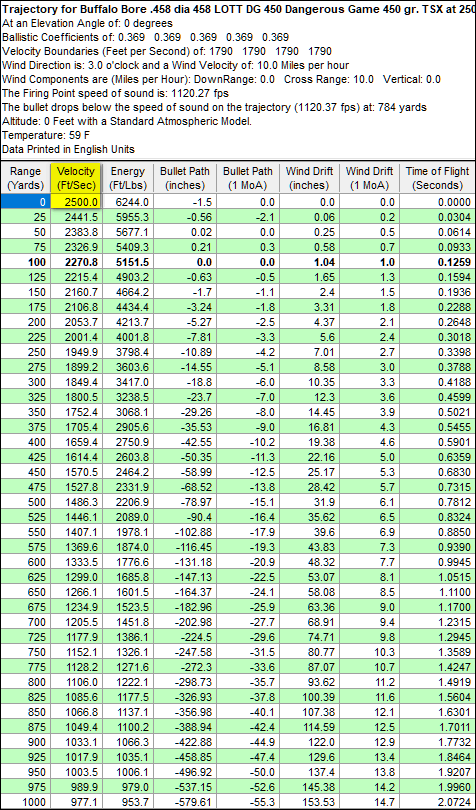 Muzzle Velocity @ 2400 fps for ITEM 458 LOTT DG 450 TSX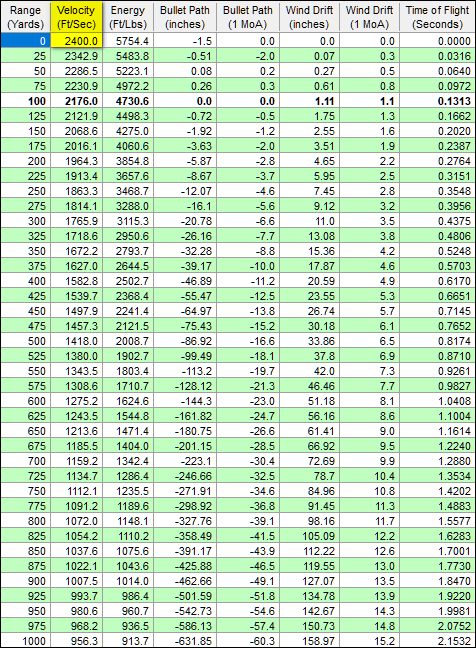 Muzzle Velocity @ 2300 fps for ITEM 458 LOTT DG 450 TSX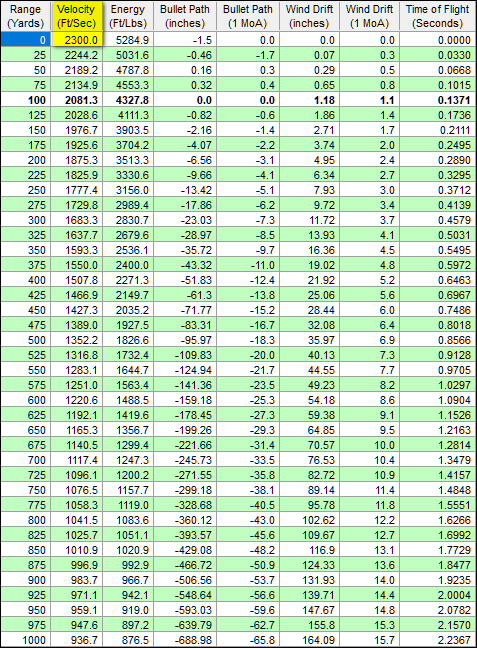 Muzzle Velocity @ 2200 fps for ITEM 458 LOTT DG 450 TSX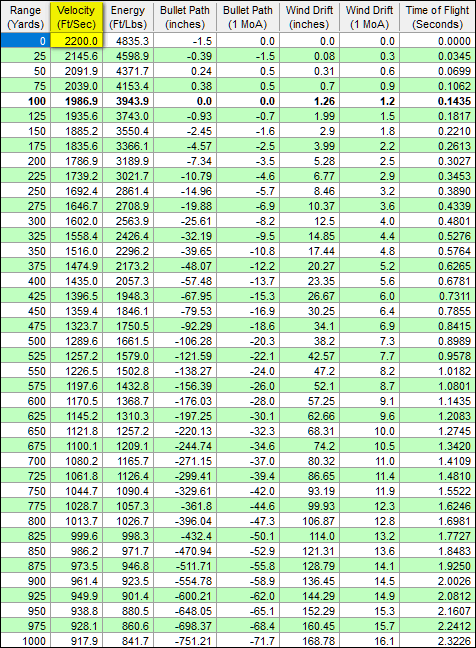 Muzzle Velocity @ 2100 fps for ITEM 458 LOTT DG 450 TSX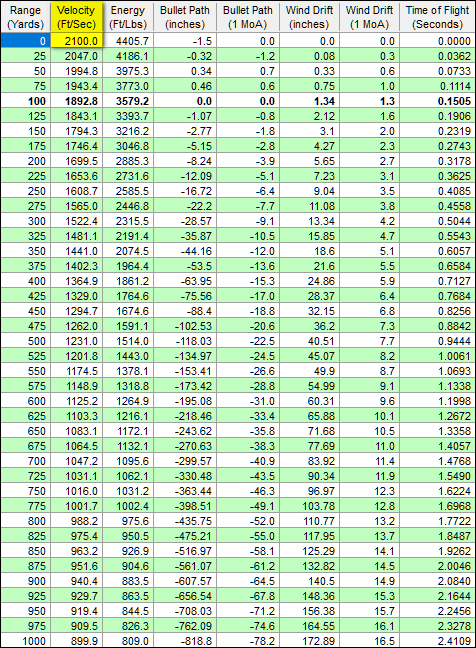 Muzzle Velocity @ 2000 fps for ITEM 458 LOTT DG 450 TSX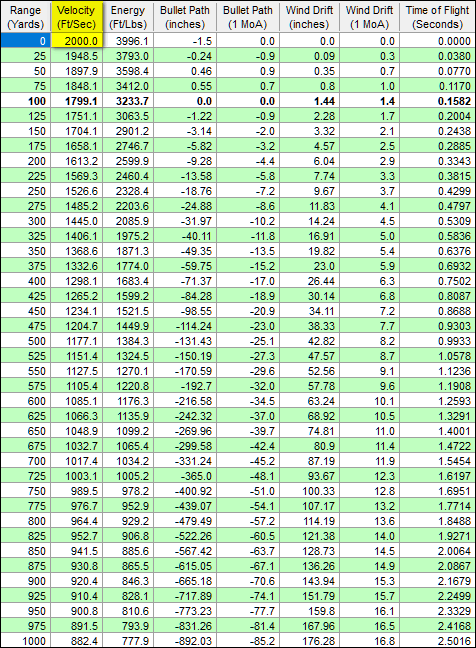 Muzzle Velocity @ 1900 fps for ITEM 458 LOTT DG 450 TSX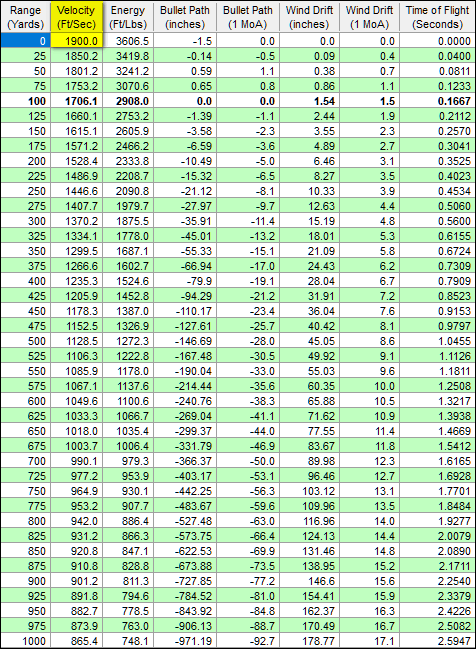 Muzzle Velocity @ 1800 fps for ITEM 458 LOTT DG 450 TSX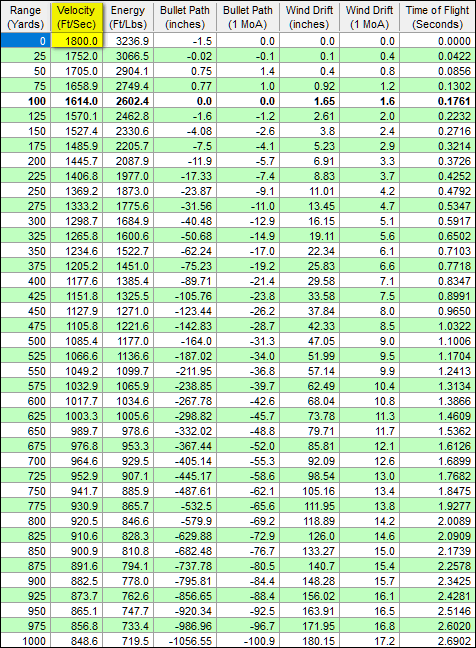 Field Proven rifle and gun ammo. Maximum firepower ammo. Best ammunition for rifles and guns for sale. Buffalo Bore. Strictly big bore. Strictly Business.
Attention!
You must be 18 or older to order ammunition. Ammunition must ship UPS ground. Due to Department of Transportation regulations, we cannot accept returns on Ammunition. Make sure to use the correct ammunition in your gun. Check local laws before ordering.
Currently there are no reviews for this product. Share your opinion with others, be the first to write a review.