Your cart is currently empty
DANGEROUS GAME 416 RUGER BARNES TSX
SKU:
416 Ruger DG 400 TSX/20
"DANGEROUS GAME" 416 RUGER
350 gr. Barnes TSX @ 2,400 fps / 5,115 ft-lbs
20-Round Box


BUFFALO BORE DANGEROUS GAME 416 RUGER

ITEM 416 RUGER DG 400 TSX
Like the 375 Ruger, I was slow to warm up to the 416 Ruger as I'd been using the 416 Rigby and 416 Remington for decades and liked them, so I saw no need for the Ruger 416. However, this cartridge has some real advantages over the Rigby (which requires an enormous magnum action) and the Remington, which requires a magnum length action. The 416 Ruger was designed to be housed on a standard-length action, yet it holds only two grains less water (102-grs. versus 104-grs. depending on your make of brass) versus the 416 Remington and as such, can propel bullets of similar weights almost as fast.
This load is perfect for those who want the deepest possible penetration with an expanding bullet. I know of no premium/partition type of .416, 400-gr. bullet that will penetrate as deeply as this 400-gr. TSX bullet. When hunting Cape Buffalo with this bullet, I doubt you'll need "solids" for follow-up shots. This 400-gr. copper alloy bullet is longer than a 500-gr., .416 bullet would be if it were made of typical lead alloy and a jacket.
You'll note that my only test gun is a Ruger Guide Gun. This is a configuration of rifle I very much like. Its shortish 20-inch barrel is easy to handle and generates plenty of velocity with proper propellant choices. I heartily recommend this rifle with its controlled round feeding, three-position safety that locks the bolt, fast iron sights, stainless construction, weather impervious and LOP adjustable stock, muzzle brake, (if you like muzzle brakes) and barrel-mounted sling swivel attachment that saves your fingers under recoil. The scope mounts repeat to zero, so you can bum around the outdoors with the fast acquisition iron sights needed for close-quarters protection, but then attach the pre-zeroed scope and go hunting……all for around $1,000.00. It's as if the folks at Ruger asked me to choose the design features for the Guide Gun series, but they did not.

➤ 2,392 fps — 416 Ruger Guide Gun — 20-inch bbl
My particular 20-inch barreled, Ruger Guide Gun generates 2,392 fps with this load. I had hoped to engineer the 400-gr. bullet to reach 2,400 fps in this gun, so for all intents and purposes, we did it, in a 20-inch barrel. My experience with Ruger factory barrels is that they are neither fast nor slow relative to length, but are right in the middle of the road…..a 24-inch barrel would likely generate another 100+ fps. This is a great place to ask you to read my article on "Velocity Versus Barrel Length".
For use on Cape Buffalo, I'd carry this load in the chamber, backed up by a magazine full of the same load. For use on large bears, I'd use our 350 gr. TSX load, although this load will work great and will penetrate deeply enough to probably kill a couple of trees on the bear's offside.
ITEM 416 RUGER DG 400 TSX - Exterior Ballistics Charts for several Muzzle Velocities
_______________________________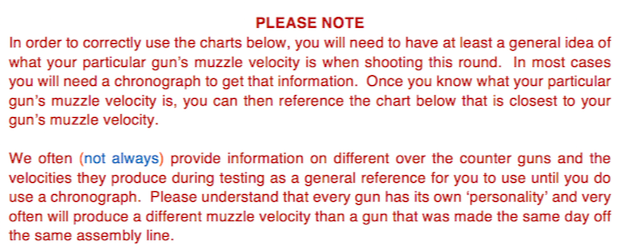 Muzzle Velocity @ 2800 fps for ITEM 416 RUGER DG 400 TSX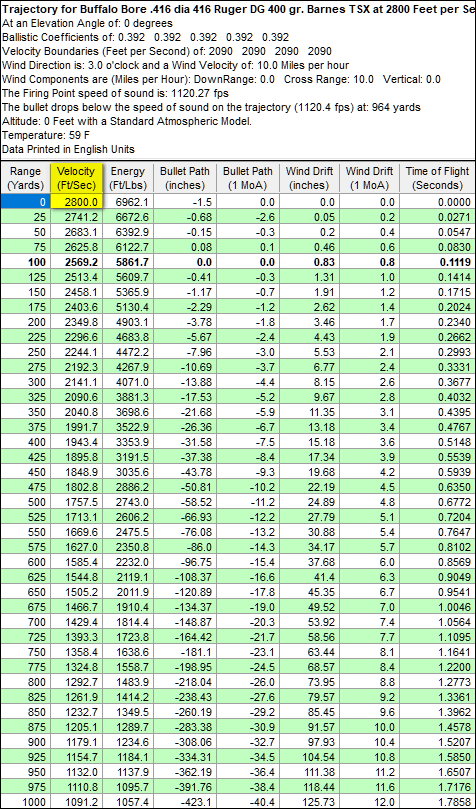 Muzzle Velocity @ 2700 fps for ITEM 416 RUGER DG 400 TSX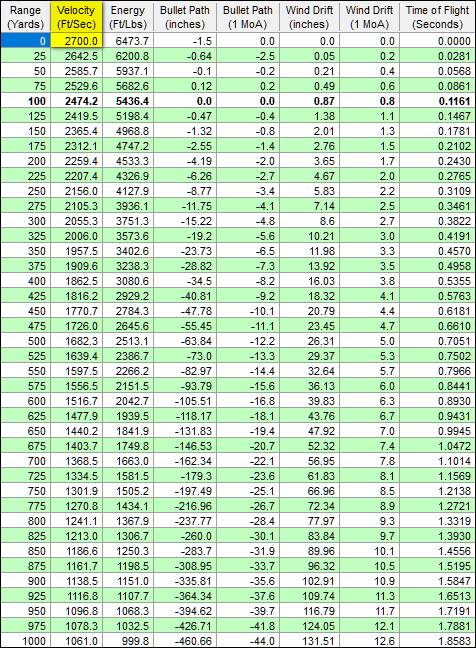 Muzzle Velocity @ 2600 fps for ITEM 416 RUGER DG 400 TSX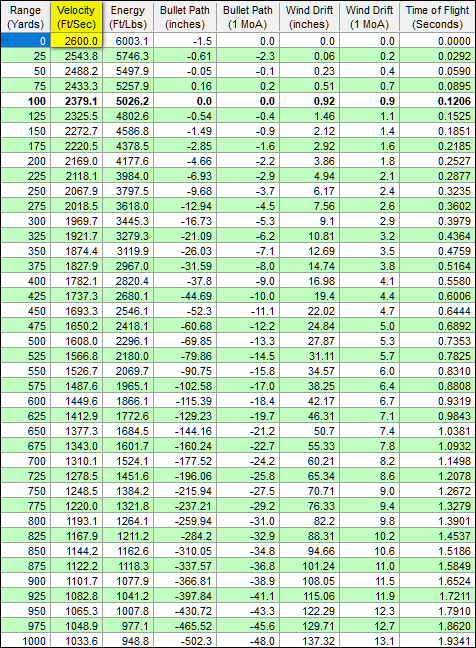 Muzzle Velocity @ 2500 fps for ITEM 416 RUGER DG 400 TSX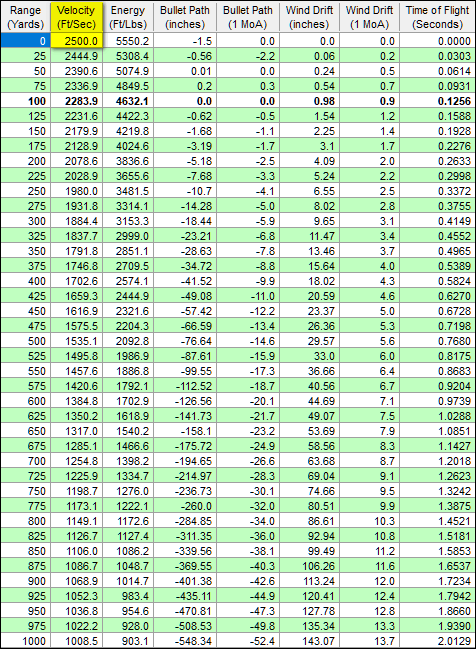 Muzzle Velocity @ 2400 fps for ITEM 416 RUGER DG 400 TSX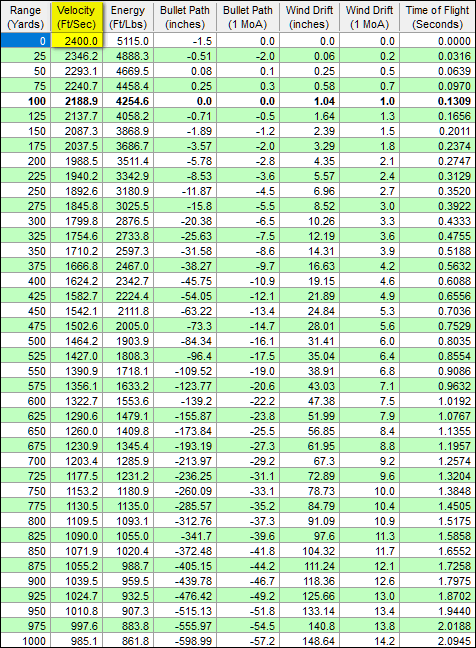 Muzzle Velocity @ 2300 fps for ITEM 416 RUGER DG 400 TSX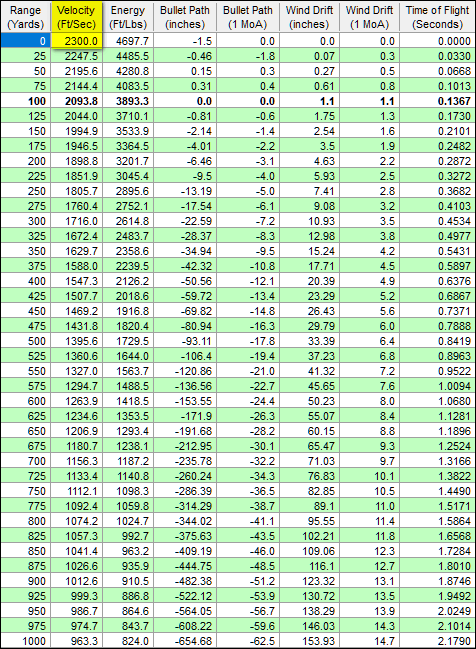 Muzzle Velocity @ 2200 fps for ITEM 416 RUGER DG 400 TSX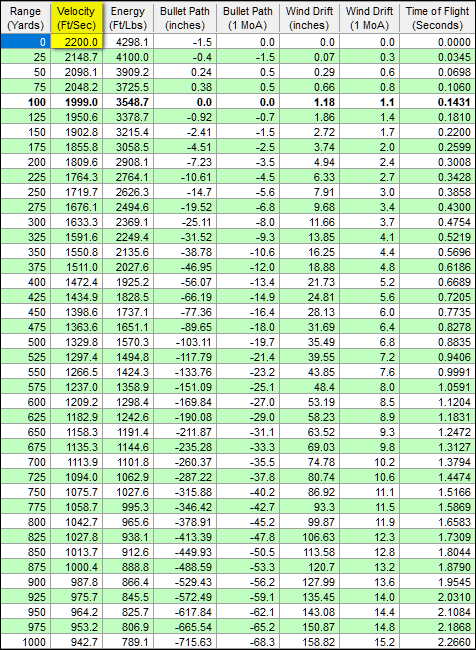 Muzzle Velocity @ 2100 fps for ITEM 416 RUGER DG 400 TSX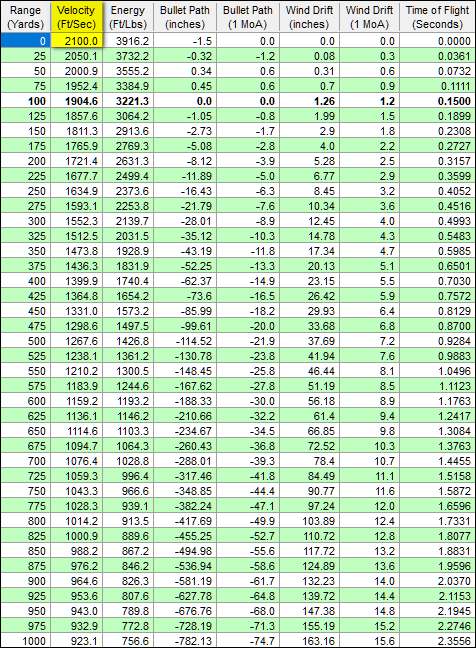 Field Proven rifle and gun ammo. Maximum firepower ammo. Best ammunition for rifles and guns for sale. Buffalo Bore. Strictly big bore. Strictly Business.
Attention!
You must be 18 or older to order ammunition. Ammunition must ship UPS ground. Due to Department of Transportation regulations, we cannot accept returns on Ammunition. Make sure to use the correct ammunition in your gun. Check local laws before ordering.
Currently there are no reviews for this product. Share your opinion with others, be the first to write a review.