Your cart is currently empty
DANGEROUS GAME 375 RUGER BARNES TSX
SKU:
375 Ruger DG 270 TSX/20
"DANGEROUS GAME" 375 RUGER
270 gr. Barnes TSX @ 2,750 fps / 4,533 ft-lbs
20-Round Box


BUFFALO BORE DANGEROUS GAME 375 SERIES
ITEM 375 Ruger DG 270 TSX
12-17-19
The 375 Ruger cartridge is an improvement over the 375 H&H in a few ways. When this cartridge was introduced, I was slow to warm up to it as I had been shooting the 375 H&H for decades and liked it. The 375 Ruger functions on a standard (not magnum) length action, it holds roughly 10% more powder than the venerable H&H and generates about 5%-7% more velocity with like bullet weights. What's not to like?
Buffalo Bore's rifle cartridges that are intended for use on Dangerous Game, are full-powered, but we do NOT try to milk every extra FPS out of them as we would prefer to have low pressures that leave room for bad circumstances such as a barrel with rainwater, dust, or other debris in it. There is no good reason to have pressures so high as to cause function issues with your rifle under dangerous or adverse/sloppy conditions. This load is SAAMI compliant.
This load is our most versatile load in 375 Ruger. It's a great load for critters up to 2,000 lbs. The 270 gr. TSX bullet will penetrate on par with 300 gr. typical premium/partition style bullets, but you get the faster velocity, flatter trajectory and lower recoil of the 270 gr. bullet. There is no reason why you could not use this load for stopping giant bears and turn right around and make 400-yard shots on big game like moose—for those that think moose are a close-range only opportunity, I've shot them out to 400 yards in parts of AK that have big open terrain mixed with dark timber, so versatility like this can be handy. For those hunting thick-skinned Dangerous Game in Africa, I'd keep this load in the chamber with a magazine box of our 270 gr. Solid, FN, Lehigh Defense bullet, for those bad angle shots of charging or running away wounded Buffalo. If your rifle is accurate, this load is flat enough shooting to use as a sheep load/rifle, yet you have a "stopper" on hand for those ever-present grizzlies. Most grizzly charges I've been involved in were bluffs, where the bear is looking for a weakness in me or trying to get his courage up, but I've seen a couple of grizzlies follow through with deadly intent. Grizzlies are funny critters; they are all individuals, just like people and some of them definitely have anger management issues……especially if you've just wounded it, threatened its food cache or cubs. A 375 caliber, magnum cartridge is comforting to have in grizzly infested areas.
As an aside, I used this bullet (loaded into a 378 WBY) to kill one of the largest AK Brown Bears (simply a coastal grizzly) ever killed since humans started to keep records on such things. His spring weight (when I shot him) was estimated to be around 1,200 lbs. and it's estimated that he would gain 500 lbs. before winter hibernation. The first shot was quartering toward me in his right shoulder and the bullet exited his left lung and sprayed a blood mist rainbow in the sunlight when it exited. The second shot was quartering toward me in his left shoulder and the bullet exited his right lung…..same blood rainbow! The third shot was broadside through both lungs and he dropped. I tell this story to illustrate how deeply these bullets penetrate. Green, this bear squared 11 ft. with no stretching and his skull when cured, measured 30 inches. I've seen this bullet kill other big bears and I've never witnessed it stop inside a big bear, no matter the angle of the shot. You can tell what I think of this bullet being suitable for hunting Dangerous Game.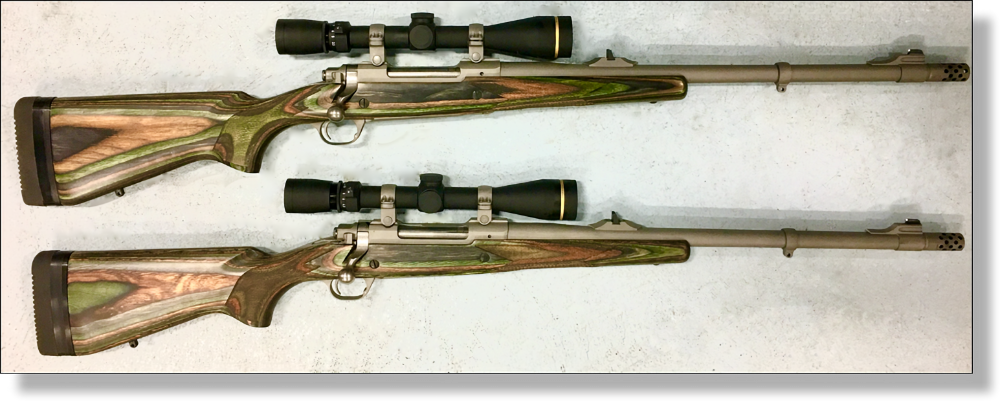 ➤ 2,727 fps — Ruger Guide Gun — 20-inch bbl.
➤ 2,700 fps — Ruger Guide Gun — 20-inch bbl.
You'll note that I have two Ruger Guide rifles chambered in 375 Ruger. This is because I really like this style of rifle (20-inch barrel, all stainless, three positions safety that locks the bolt, adjustable length of pull, iron sights and moisture impervious, strong stock) and 30 years ago, had to pay thousands of dollars to get a rifle designed and custom made like the Ruger Guide Gun series, which retails for only around $1,000.00. These rifles only have 20-inch barrels, so you can expect that longer barrels will give higher velocities as Ruger barrels are generally not fast for length, but give average/normal velocities per length. Both of my Ruger Guide Guns give roughly the same velocity of 2,700+ fps with this load. A 24-inch barrel with the right types of internal dimensions could easily give another 100-175 fps. This is a great place to ask you to read an article on "Velocity Versus Barrel Length".


ITEM 375 Ruger DG 270 TSX - Exterior Ballistics Charts for several Muzzle Velocities
_______________________________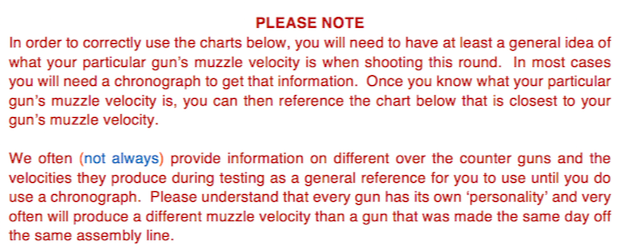 Muzzle Velocity @ 3100 fps for ITEM 375 Ruger DG 270 TSX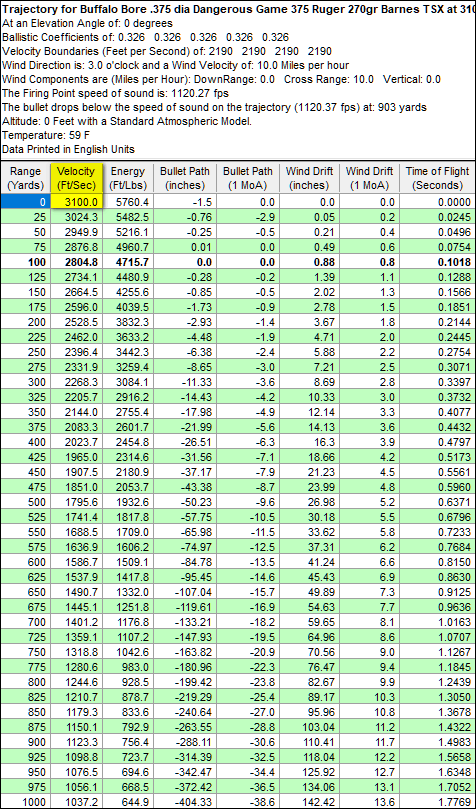 Muzzle Velocity @ 3000 fps for ITEM 375 Ruger DG 270 TSX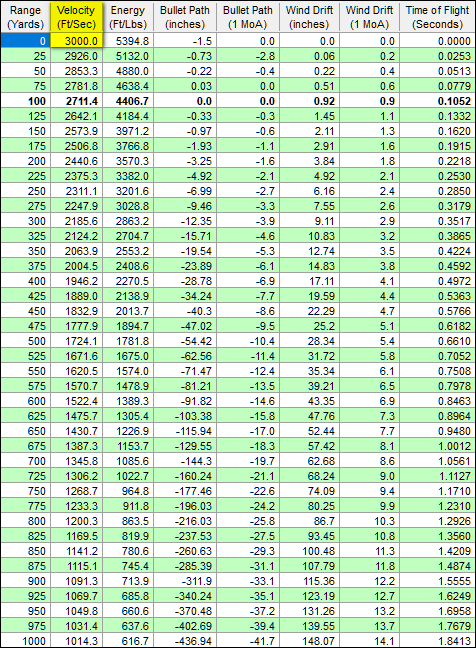 Muzzle Velocity @ 2900 fps for ITEM 375 Ruger DG 270 TSX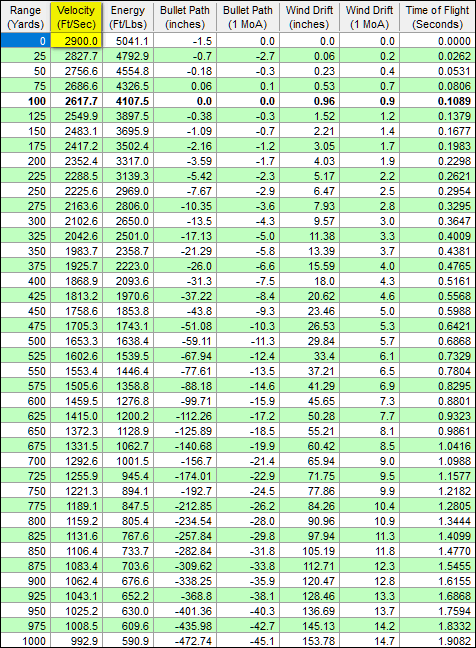 Muzzle Velocity @ 2800 fps for ITEM 375 Ruger DG 270 TSX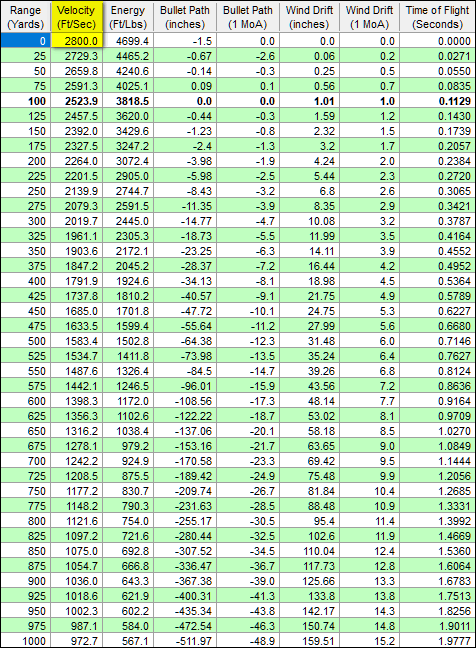 Muzzle Velocity @ 2700 fps for ITEM 375 Ruger DG 270 TSX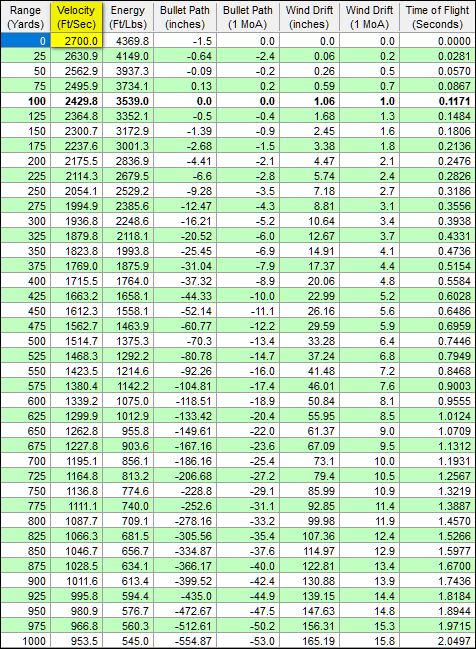 Muzzle Velocity @ 2600 fps for ITEM 375 Ruger DG 270 TSX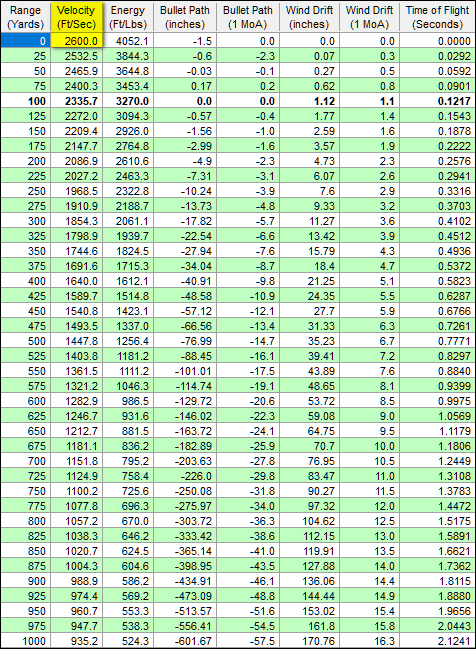 Muzzle Velocity @ 2500 fps for ITEM 375 Ruger DG 270 TSX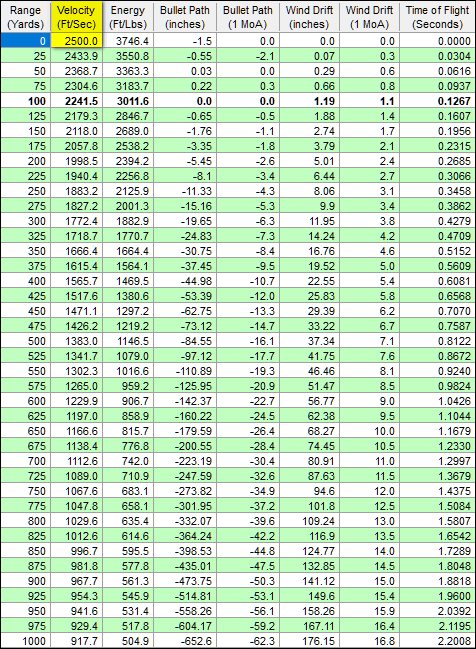 Muzzle Velocity @ 2400 fps for ITEM 375 Ruger DG 270 TSX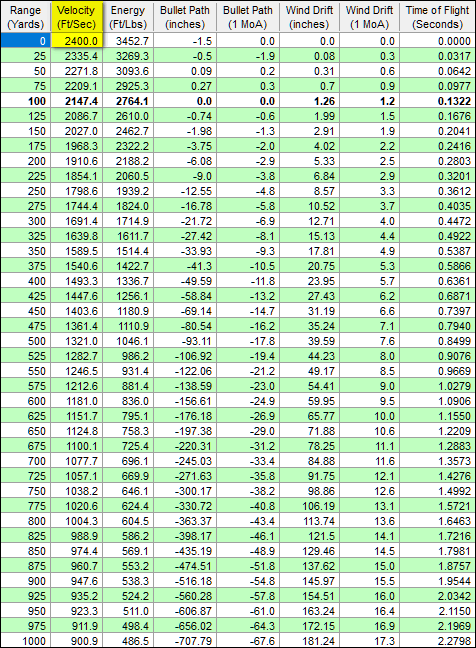 Muzzle Velocity @ 2300 fps for ITEM 375 Ruger DG 270 TSX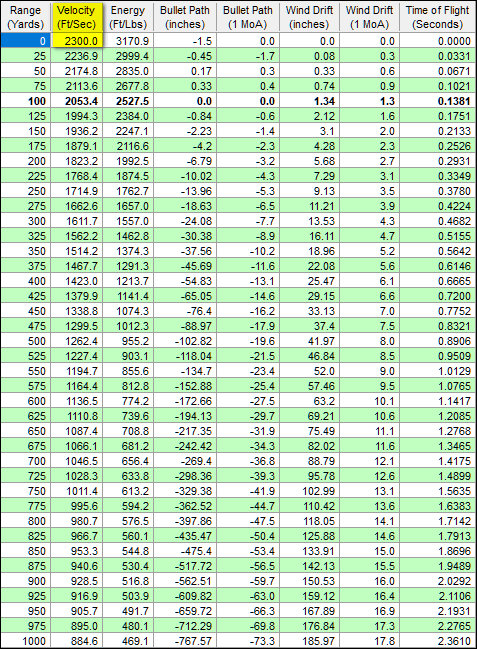 Muzzle Velocity @ 2200 fps for ITEM 375 Ruger DG 270 TSX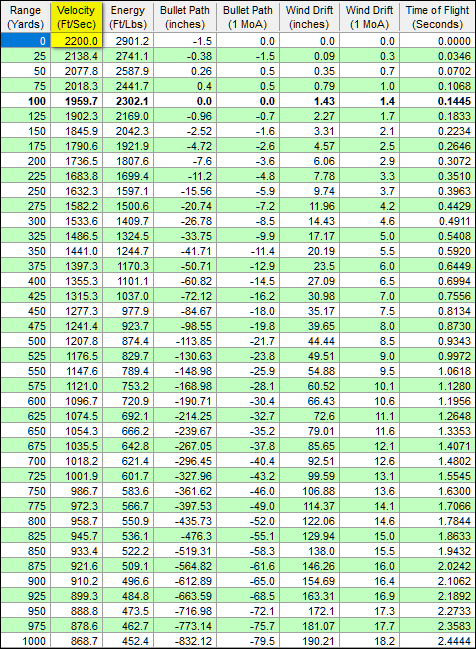 Field Proven rifle and gun ammo. Maximum firepower ammo. Best ammunition for rifles and guns for sale. Buffalo Bore. Strictly big bore. Strictly Business.
Attention!
You must be 18 or older to order ammunition. Ammunition must ship UPS ground. Due to Department of Transportation regulations, we cannot accept returns on Ammunition. Make sure to use the correct ammunition in your gun. Check local laws before ordering.
Currently there are no reviews for this product. Share your opinion with others, be the first to write a review.