Your cart is currently empty
Heavy 45 Colt +P Pistol and Handgun Ammo
Heavy .45 Colt +P Ammo - 300 gr. J.F.N. (1,325 fps/M.E. 1,170 ft. lbs.) - 50 Round Box - (Big Game up to 1000 lbs.)
These Heavy .45 Colt +P loads are safe in all LARGE FRAME Ruger revolvers.
(includes Blackhawk, Super Blackhawk, all pre-2005 Vaquero, Bisley, Redhawk)

These Heavy .45 Colt +P loads are NOT intended for the New Model Vaquero (small frame).

These loads are also safe in all modern Model 1892 leverguns as well as all Winchester & Marlin 1894's
Item 3B - Exterior Ballistics Charts for several Muzzle Velocities
_______________________________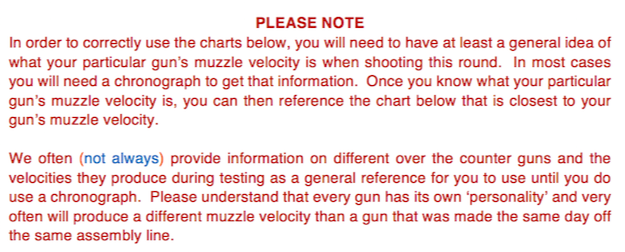 Muzzle Velocity @ 1700 fps for Item 3B
Muzzle Velocity @ 1600 fps for Item 3B
Muzzle Velocity @ 1500 fps for Item 3B
Muzzle Velocity @ 1400 fps for Item 3B
Muzzle Velocity @ 1300 fps for Item 3B
Muzzle Velocity @ 1200 fps for Item 3B
Muzzle Velocity @ 1100 fps for Item 3B
Field Proven pistol and handgun ammo. Maximum firepower Ammunition. Best ammunition for pistols and handguns for sale. Buffalo Bore. Strictly big bore. Strictly Business.
Attention!
You must be 18 or older to order ammunition. Ammunition must ship UPS ground. Due to Department of Transportation regulations, we cannot accept returns on Ammunition. Make sure to use the correct ammunition in your gun. Check local laws before ordering.
I used this round in my Taurus Raging Judge 6" and was amazed at the downrange accuracy and power. It was hard to tell the difference between this round and the 360 BB 454Casull. If it gets up and comes at you after being hit by this round throw the gun at it and run like hell.
Favorite round for my pre-2005 Ruger Vaquero 4 5/8in barrel, consistent 100yd point of aim shooter with this round. Heavy recoil, but manageable by my 120lb wife.