Your cart is currently empty
.32 S&W LONG - (32 COLT NEW POLICE) Pistol and Handgun Ammo - Photographs may differ slightly from product
BUFFALO BORE 32 S&W LONG (32 Colt New Police)
100gr. WAD CUTTER 900 fps
20 Round Box
ITEM 10B
After countless customer requests for ammunition that will make this cartridge lethal to humans, Buffalo Bore is delivering. There are millions of small revolvers still in circulation chambered for this cartridge and if an ammo company was to make effective self-defense ammo, the little revolvers would have a meaningful purpose for personal defense against humans. Current (as of this writing in 03-2013) factory ammunition offerings include soft pure lead bullets of round nose configuration at very low velocity. Round nosed bullets do little terminal damage as they tend to slip and slide through mammalian tissues and the very low velocities don't help much either.
In order to make this cartridge meaningful for self-defense, we designed hard cast (not soft) bullets that will not deform on impact and will maintain their flat nose profile as they penetrate through muscle and bone and because of their flat nose, they crush (not slip and slide) through mammalian tissues, doing considerable damage along their path. We alloy and lube these bullets properly so they will NOT substantially lead foul any normal barrel. Then we added velocity by using modern powders that will give extra velocity and remain within the SAAMI pressure limits of 15,000 PSI. The result is a fairly lethal cartridge that brings new usefulness to millions of these old pistols. Depending on how much clothing must be penetrated and how much bone is encountered, expect 17 to 23 inches of straight-line penetration in mammalian tissue with this load. At 100grs., this bullet is the same weight as other current weak factory offerings but is going around 200 fps faster than any other commercial load we could find that utilize 100gr. bullets. This particular load, utilizing a full wadcutter profile bullet, is the load I would carry for defense against humans as that big flat nose does considerable terminal damage.
The use of jacketed expanding bullets in this weak cartridge would be a mistake as even if you could get a jacketed bullet to expand at these velocities, doing so would limit penetration significantly enough that the bullet would certainly under-penetrate and as a result would likely not be lethal to humans. Additionally, hard cast bullets create less friction inside the barrel than jacketed bullets and thus we are able to obtain significant velocity gains at lower pressures, than would be possible with jacketed bullets.
This ammunition is safe to use in ANY solid frame revolver that is in ordinary shooting condition. "Solid frame" means any revolver that is not a top break frame. "Ordinary shooting condition", means ANY revolver that is in condition to fire any modern factory, 32 S&W LONG ammo, without malfunction. Have a competent gunsmith check your revolver for "ordinary shooting condition" if you have doubts, as many of these revolvers are very old and some imports were made of questionable quality as manufacturing techniques and materials were not advanced ten or so decades ago. Take your gunsmith a copy of this press release so he will understand the context of your questions.
To add versatility, this ammunition can, of course, be fired in ANY/ALL revolvers chambered in 32 H&R Magnum and 327 Federal.
Note that we have continued our practice of using real over-the-counter revolvers to develop our published velocities of this ammunition. The duplicitous practice of using extra-long laboratory barrels to develop published velocities is deceptive to the customer. Real world users of firearms and ammunition need to know how the ammunition is performing in the real world, where it matters. Note our velocities, below.
➤ 872 fps ---- S&W model 30 Hand Ejector, 3-inch
➤ 835 fps ---- Ruger SP101 327 Federal, 3-inch
➤ 935 fps ---- S&W 1st model Hand Ejector, 4-inch
➤ 936 fps ---- Ruger Single Six 32 H&R mag., 5.5-inch
➤ 895 fps ---- Ruger Blackhawk 327 Federal, 5.5-Inch
Item 10B - Exterior Ballistics Charts for several different Muzzle Velocities
_______________________________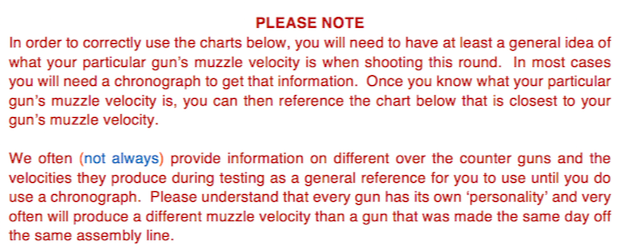 Muzzle Velocity @ 1200 fps for Item 10B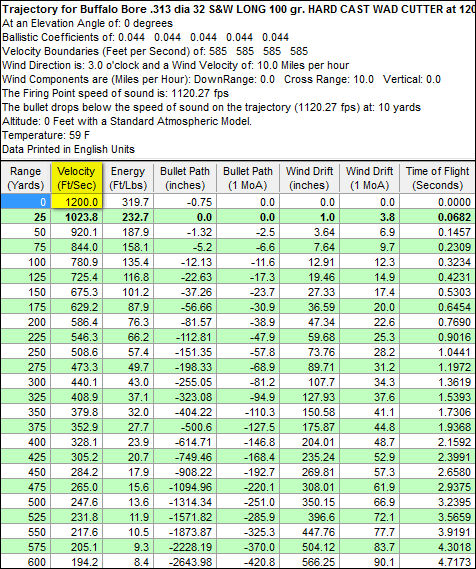 Muzzle Velocity @ 1100 fps for Item 10B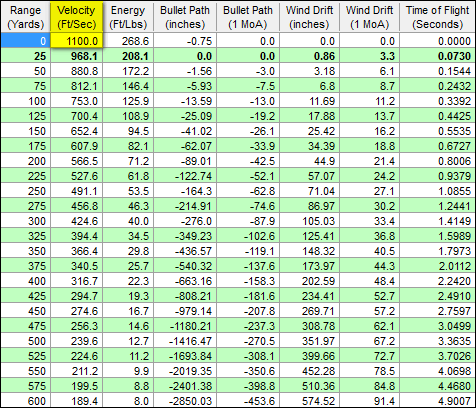 Muzzle Velocity @ 1000 fps for Item 10B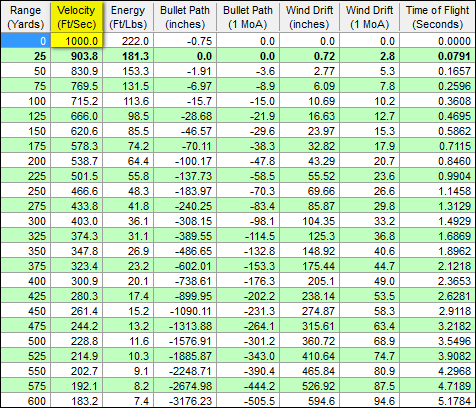 Muzzle Velocity @ 900 fps for Item 10B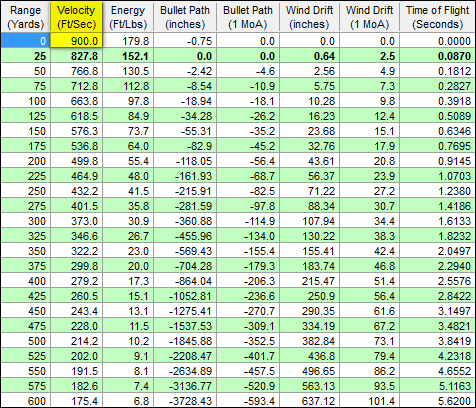 Muzzle Velocity @ 800 fps for Item 10B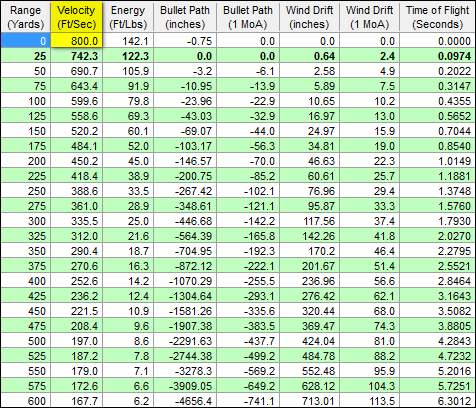 Muzzle Velocity @ 700 fps for Item 10B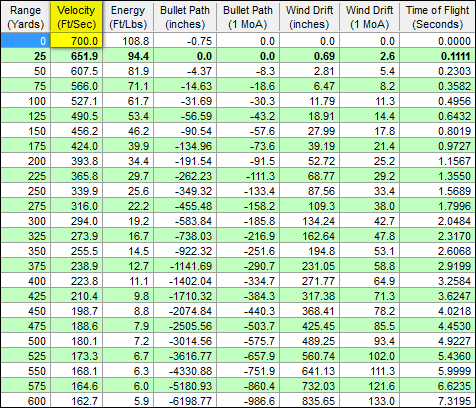 Muzzle Velocity @ 600 fps for Item 10B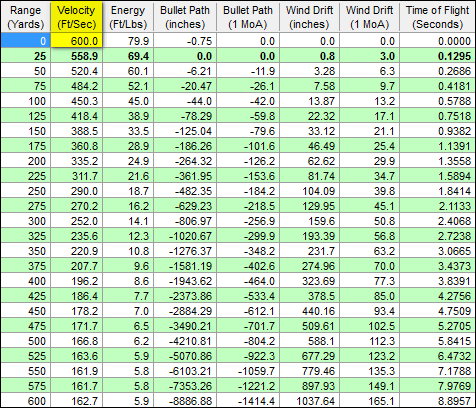 Field Proven pistol and handgun ammo. Maximum firepower ammo. Best ammunition for pistols and handguns for sale. Buffalo Bore. Strictly big bore. Strictly Business.
Attention!
You must be 18 or older to order ammunition. Ammunition must ship UPS ground. Due to Department of Transportation regulations, we cannot accept returns on Ammunition. Make sure to use the correct ammunition in your gun. Check local laws before ordering.
Great round for a S&W 31-1. Very powerful. Recoil is great. Smoke rises afterwards, neat to see. Thank you for producing such fine ammo.
Great round with a lot of punch. I carry it in my old I-frame Smith.
This ammo averaged 850 fps in my S&W model 30 3" barrel, recoil very manageable.
Great round. Shot a cylinder full out of Colt Police Positive made in 1910. Felt like a .380 ACP round and accurate enough.