Your cart is currently empty
BUFFALO-BARNES LEAD-FREE 500 S&W Pistol and Handgun Ammo
BUFFALO-BARNES LEAD-FREE 500 S&W
375 gr. Barnes XPB 1800 fps
20 Round Box
ITEM 18D
This is an ultra high performance 500 S&W loading. It is safe to use in any and all 500 S&W chambered firearms EXCEPT guns that are fed from magazine tubes. ALWAYS use flat nose bullets in guns fed from magazine tubes. Click HERE to see Buffalo Bore 500 S&W rounds that are flat nosed.
This spire pointed all copper Barnes XPB bullet will fly very flat and penetrate very deep for an expanding bullet. This load can be used on animals as large as Bison or Cape buffalo. If you need an expanding load that penetrates super deep, I do not know of a better or more capable one. Plus we were able to safely drive it at a super high velocity.
We were also able to use a flash suppressed powder for those who may need to shoot a camp raiding dangerous animal in the dark. If you need your revolver for defense against wild animals, chances are it will happen in low light, when animals are most active—same goes for human criminals. No sense in blinding yourself with your first shot and becoming a blind victim.
As always, we use real world firearms to generate our advertised velocities. We believe that the industry wide duplicitous practice of using extra long laboratory barrels to produce extra high velocities is dishonest to the customer as he/she will never be able to produce such high velocities under real-world conditions, where it matters. My single 500 S&W revolver has a nine-inch barrel and produced the following velocity.
➤ 1816 fps -- 500 S&W X frame, 9-inch barrel
Item 18D - Exterior Ballistics Charts for several Muzzle Velocities
_______________________________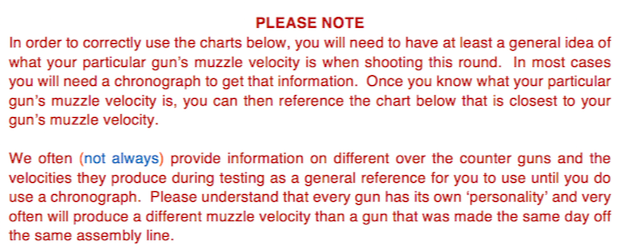 Muzzle Velocity @ 2100 fps for Item 18D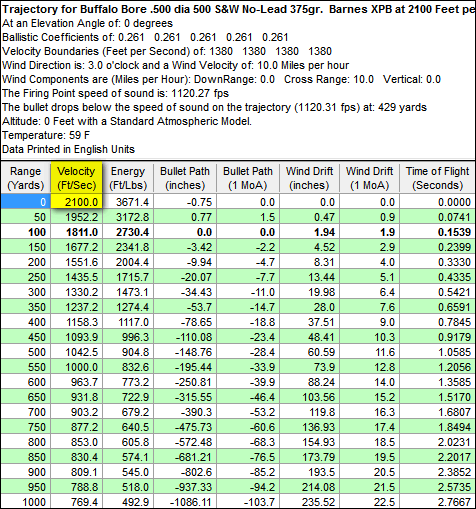 Muzzle Velocity @ 2000 fps for Item 18D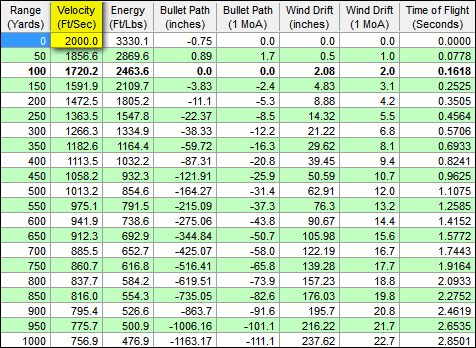 Muzzle Velocity @ 1900 fps for Item 18D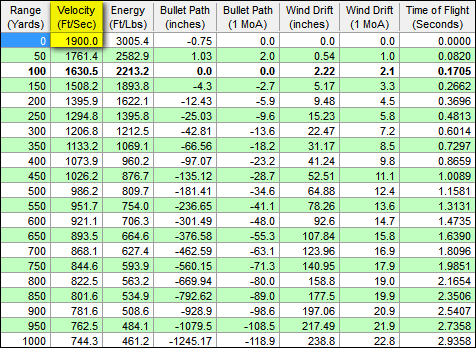 Muzzle Velocity @ 1800 fps for Item 18D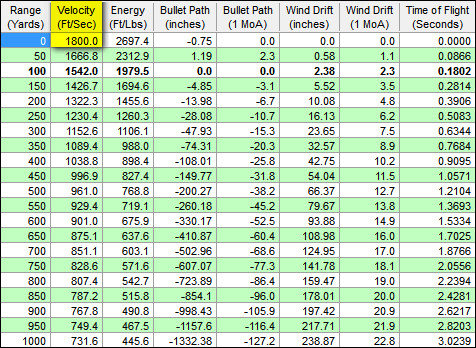 Muzzle Velocity @ 1700 fps for Item 18D
Muzzle Velocity @ 1600 fps for Item 18D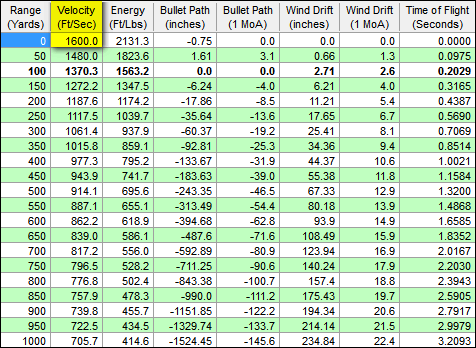 Muzzle Velocity @ 1500 fps for Item 18D
Muzzle Velocity @ 1400 fps for Item 18D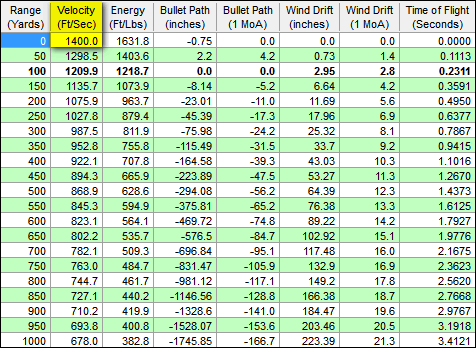 Field Proven pistol and handgun ammo. Maximum firepower ammo. Best ammunition for pistols and handguns for sale. Buffalo Bore. Strictly big bore. Strictly Business.
Attention!
You must be 18 or older to order ammunition. Ammunition must ship UPS ground. Due to Department of Transportation regulations, we cannot accept returns on Ammunition. Make sure to use the correct ammunition in your gun. Check local laws before ordering.
By far the best 500 S&W ammunition available. I have harvested many deer here in Michigan with this ammunition and they never make it to the swamps and wetlands. Thank you.