Your cart is currently empty
PURCHASE 12 OR MORE BOXES OF BUFFALO BORE AMMO and

Get FREE SHIPPING!

(Retail Orders Only)

Offer good in Lower 48 States Only
BUFFALO-BARNES LEAD FREE 44 MAG. Pistol and Handgun Ammo
BUFFALO-BARNES LEAD-FREE 44 MAG. - 225 gr. Barnes XPB 1500 fps - 20 Round Box
PRESS RELEASE FOR BUFFALO BARNES LEAD FREE 44 MAG., 225gr. XPB (ITEM 4L)
This is an incredibly accurate, full power 44 Mag., lead free load. The long-for-weight all copper bullet uses up the limited powder capacity of the case and keeps us from driving the bullet any faster than we are currently doing.
This 44 mag. load will work great and give adequate penetration for hunting big game species up to about 350 lbs. Since the bullet weight is relatively light, this load only generates moderate recoil.
At Buffalo Bore we always use real over-the-counter firearms to develop our published velocities. We believe the long time industry wide duplicitous practice of using extra long laboratory barrels to achieve exaggerated published velocities is unfair to the customer as he/she will never be able to duplicate such laboratory type velocities in the real world, where it matters. Note our real world velocities below.
1676 fps -- Marlin 1894, 18 inch barrel
1475 fps -- Ruger Super Blackhawk, 5.5 inch barrel
1399 fps -- S&W MT Gun, 4 inch barrel
Item 4L - Exterior Ballistics Charts for several Muzzle Velocities
_______________________________
Muzzle Velocity @ 1800 fps for Item 4L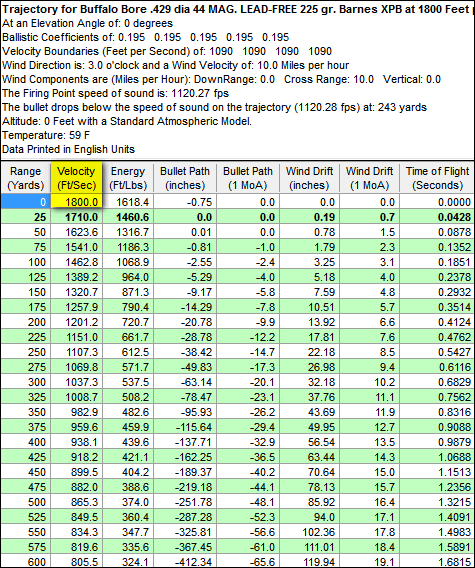 Muzzle Velocity @ 1700 fps for Item 4L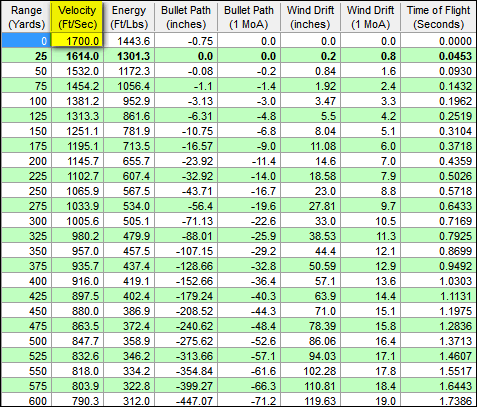 Muzzle Velocity @ 1600 fps for Item 4L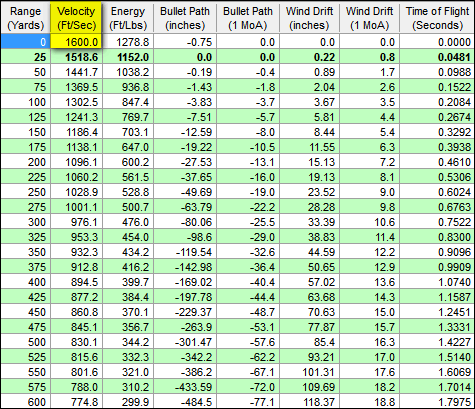 Muzzle Velocity @ 1500 fps for Item 4L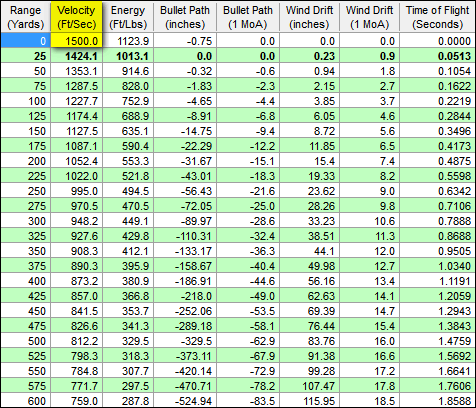 Muzzle Velocity @ 1400 fps for Item 4L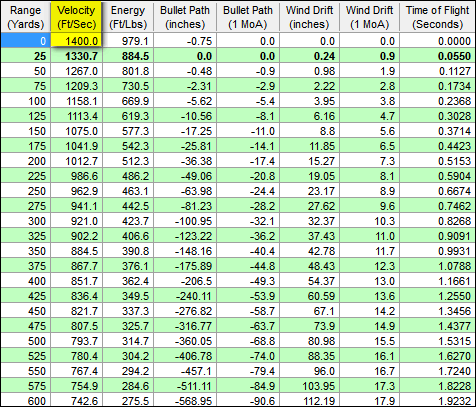 Muzzle Velocity @ 1300 fps for Item 4L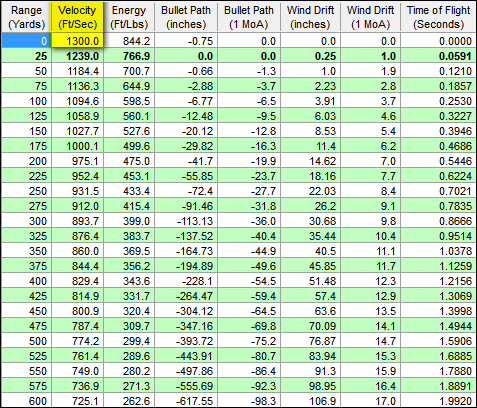 Muzzle Velocity @ 1200 fps for Item 4L
Muzzle Velocity @ 1100 fps for Item 4L