Your cart is currently empty
BUFFALO-BARNES PREMIUM LEAD FREE 338 WIN. MAG. SUPERCHARGED
BUFFALO-BARNES PREMIUM LEAD-FREE 338 WIN. MAG. SUPERCHARGED
225 gr. Barnes TSX @ 2,950 fps/ME 4,347 ft lbs
20 Round Box
ITEM 52B
This 338 Win. Mag. load is the most versatile of all 338 Win. Mag. loads. The Barnes 225gr. TSX has no polymer tip to accelerate expansion on impact and therefore opens more slowly than the tipped versions of the TSX bullet. This slower start to expansion causes slightly deeper penetration than the tipped versions allow and this matters when shooting large animals such as moose and bison at bad angles. If I could use only one load for all my 338 hunting, this would be it because of its versatility. This Barnes 225gr. TSX bullet will normally penetrate deeper than 250gr. premium style partition bullets, yet it gives the higher velocity, flatter trajectory and lighter recoil of the 225gr. bullet.
For smaller big game animals weighing under 600lbs, you will find our item 52D, (210gr. TTSX) which is tipped and gives more instant expansion, to deliver a more dramatic impact than the TSX bullet. Animals weighing under 600lbs do not need the extra penetration the TSX bullet gives over the TTSX bullet and the TTSX bullet will make larger entrance wounds and do more initial damage.
Both my 338's have custom 22-inch barrels as the below velocities show. For your reference, 24-inch barrels will GENERALLY give almost 75 fps more velocity than 22-inch barrels and 26-inch barrels will GENERALLY give 50 to 60 fps more than 24-inch barrels.
➤ 2,845 fps -- Win. Mod. 70 with a 22-inch Krieger barrel
➤ 2,826 fps -- Rem. 700 with a 22-inch PAC-NOR barrel
Item 52B - Exterior Ballistics Charts for several Muzzle Velocities
_______________________________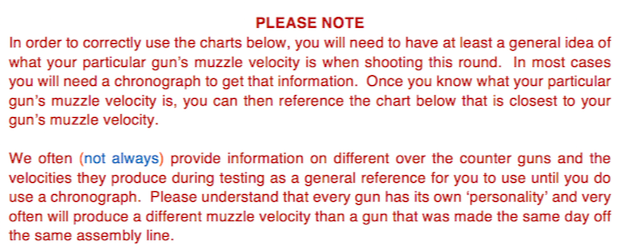 Muzzle Velocity @ 3100 fps for Item 52B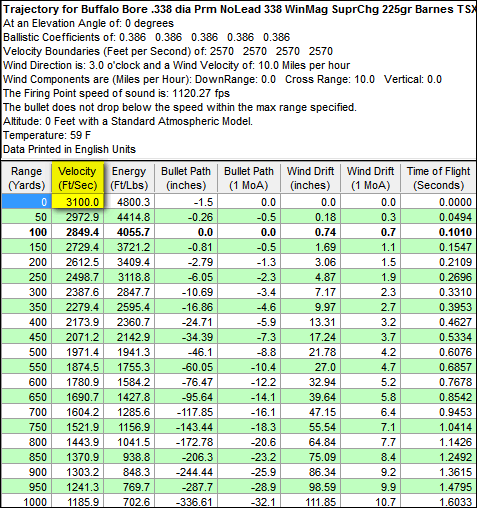 Muzzle Velocity @ 3000 fps for Item 52B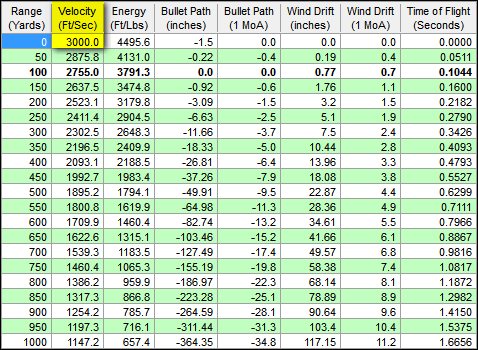 Muzzle Velocity @ 2900 fps for Item 52B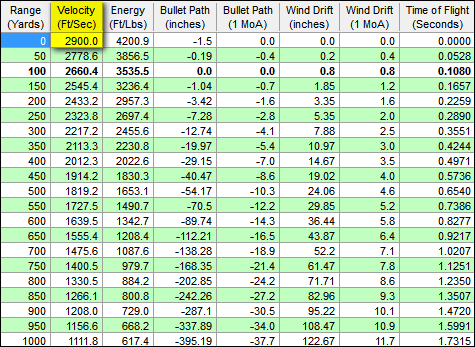 Muzzle Velocity @ 2800 fps for Item 52B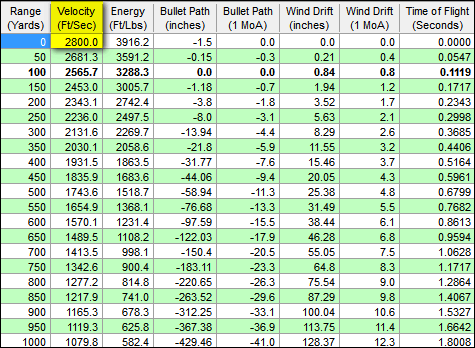 Muzzle Velocity @ 2700 fps for Item 52B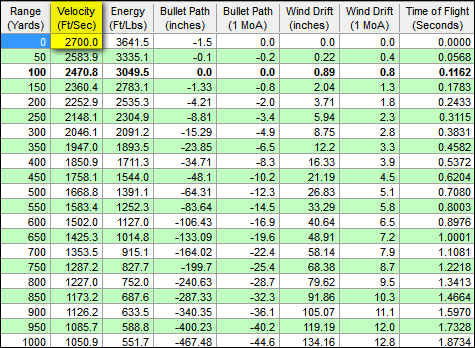 Muzzle Velocity @ 2600 fps for Item 52B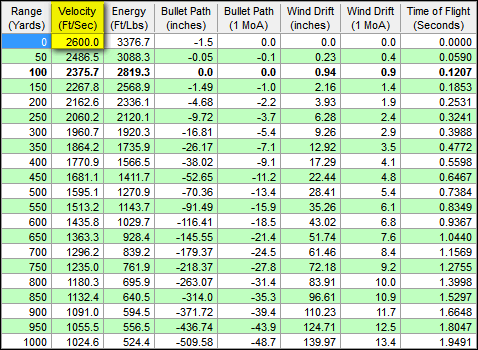 Field Proven rifle and gun ammo. Maximum firepower ammo. Best ammunition for rifles and guns for sale. Buffalo Bore. Strictly big bore. Strictly Business.
Attention!
You must be 18 or older to order ammunition. Ammunition must ship UPS ground. Due to Department of Transportation regulations, we cannot accept returns on Ammunition. Make sure to use the correct ammunition in your gun. Check local laws before ordering.
Currently there are no reviews for this product. Share your opinion with others, be the first to write a review.