Your cart is currently empty
BUFFALO-BARNES PREMIUM LEAD FREE 375 H&H SUPERCHARGED
BUFFALO-BARNES PREMIUM LEAD-FREE 375 H&H SUPERCHARGED
270 gr. Barnes TSX @ 2750 fps/ME 4,533 ft. lbs
20 Round Box
ITEM 54C
This 375 H&H load is designed for use on all North American game including Alaskan game. The only North American application I would use the 300gr. TSX (item 54A) on would be on 2000 lb bison, taken with bad angle shots. In other words, item 54A (300gr. TSX) is best suited for African game and this 270gr. TSX load is best suited for North American game, although you can feel free to use either in Africa or North America, as they will both work for both applications.

As always, we use real world firearms to generate our published real world velocities. We prefer not to follow the industry wide, duplicitous practice of using extra long laboratory test barrels to generate exaggerated velocities that the ammo user will seldom, if ever see. With Buffalo Bore you will know what velocity your ammunition is generating in the real world, where it matters.

➤ 2,,848 fps -- Encore, 28 inch barrel
➤ 2,780 fps -- CZ Mod. 550, 25 inch barrel
➤ 2,772 fps -- Ruger # 1, 24 inch barrel
➤ 2,798 fps -- Kimber Talkeetna, 24" barrel
➤ 2,665 fps -- Mauser MK X, 19 inch barrel
Item 54C - Exterior Ballistics Charts for several Muzzle Velocities
_______________________________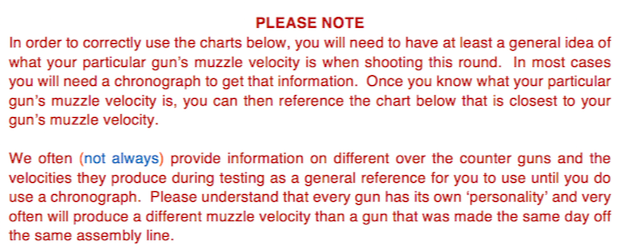 Muzzle Velocity @ 3000 fps for Item 54C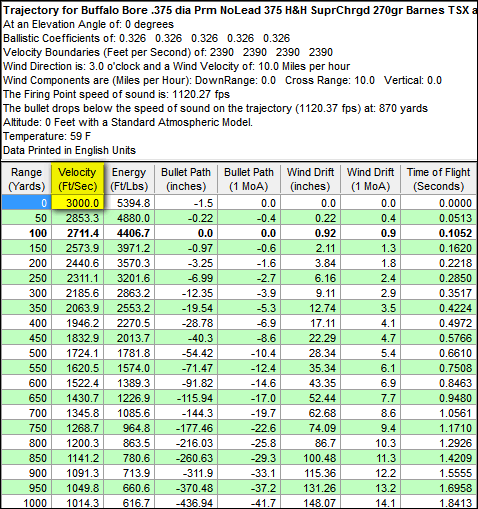 Muzzle Velocity @ 2900 fps for Item 54C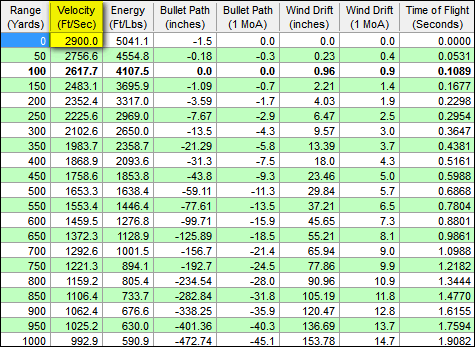 Muzzle Velocity @ 2800 fps for Item 54C
Muzzle Velocity @ 2700 fps for Item 54C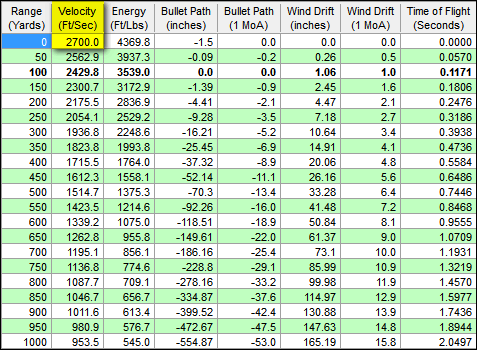 Muzzle Velocity @ 2600 fps for Item 54C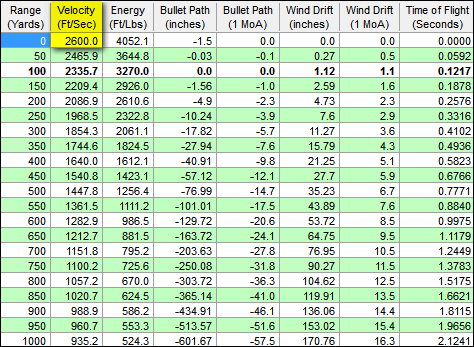 Muzzle Velocity @ 2500 fps for Item 54C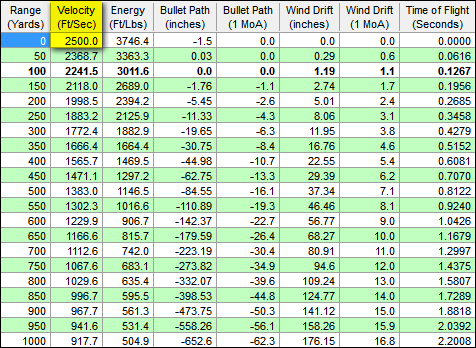 Muzzle Velocity @ 2400 fps for Item 54C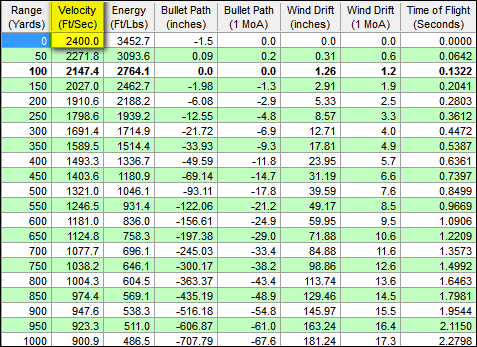 Field Proven rifle and gun ammo. Maximum firepower ammo. Best ammunition for rifles and guns for sale. Buffalo Bore. Strictly big bore. Strictly Business.
Attention!
You must be 18 or older to order ammunition. Ammunition must ship UPS ground. Due to Department of Transportation regulations, we cannot accept returns on Ammunition. Make sure to use the correct ammunition in your gun. Check local laws before ordering.
Aside from the fact that i was getting 1" groups at 100 yards with win model 70 alaskan .375h&h, i went to S. Africa and killed 6 plains games animals, all with one shot except the wildebeest (which took one to finish off as I hit a bit too far back on the first shot). Best part: a gemsbok at 250 yards went right down. Recovered the bullet from my zebra and the bullet performed as advertised. Could not be happier with this load. Strongly recommend.