Your cart is currently empty
PURCHASE 12 OR MORE BOXES OF BUFFALO BORE AMMO and

Get FREE SHIPPING!

(Retail Orders Only)
44 SPL LEAD-FREE BUFFALO-BARNES
PRESS RELEASE FOR BUFFALO BARNES 200gr. TAC-XP LEAD FREE HEAVY 44 SPL (ITEM 14D)
This new "Heavy" 44 SPL load is designed for use in all 44 SPL handguns and rifles, except Charter Arms Bull Dog. Likewise, it is safe for use in all 44 magnum chambered firearms. This Barnes X type bullet will expand on flesh and bone and penetrate more deeply than most expanding lead core bullets of the same weight. Expect roughly 16 to 18 inches of penetration in living flesh and bone.
We've utilized a flash retardant powder so the shooter will not be blinded by his own gunfire should he need to "drop the hammer" in low light. Since nearly 95% of all civilian shootings in the US occur in low light, when the criminal element is active, low flash powders can give an enormous tactical advantage to the user.
As always, Buffalo Bore uses real, over-the-counter firearms to determine our published, real-world velocities. We prefer not to follow the industry wide, duplicitous practice of using extra long laboratory test barrels to generate exaggerated velocities that the ammo user will seldom, if ever see. With Buffalo Bore you will know what velocity your ammunition is generating in the real world, where it matters.
1091 fps—Ruger Super Black Hawk, 5.5 inch barrel.
1070 fps—S&W MT Gun, 4 inch barrel.
1036 fps—S&W Mod. 396, 3 inch barrel.
1017 fps—S&W Mod. 296, 2 inch barrel.
Item 14D - Exterior Ballistics Charts for several Muzzle Velocities
_______________________________
Muzzle Velocity @ 1400 fps for Item 14D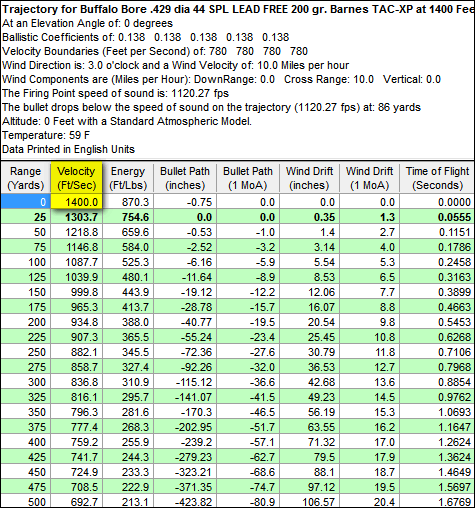 Muzzle Velocity @ 1300 fps for Item 14D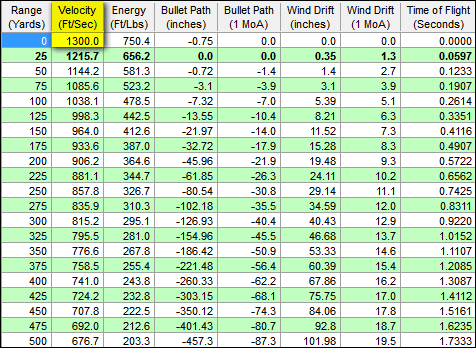 Muzzle Velocity @ 1200 fps for Item 14D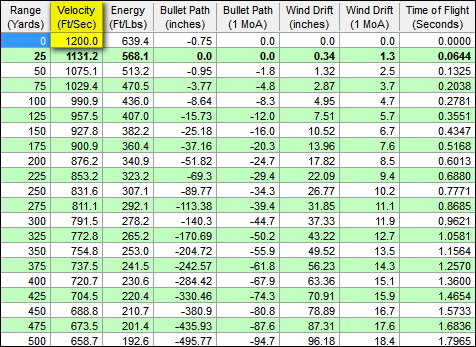 Muzzle Velocity @ 1100 fps for Item 14D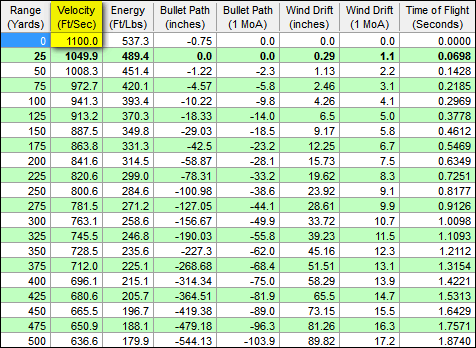 Muzzle Velocity @ 1000 fps for Item 14D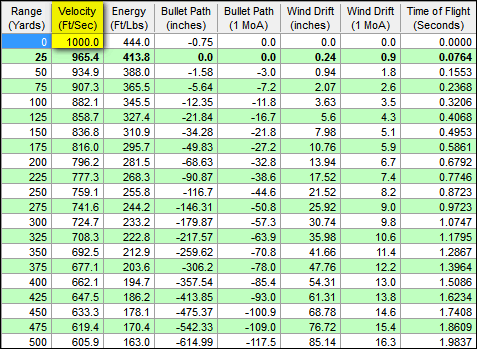 Muzzle Velocity @ 900 fps for Item 14D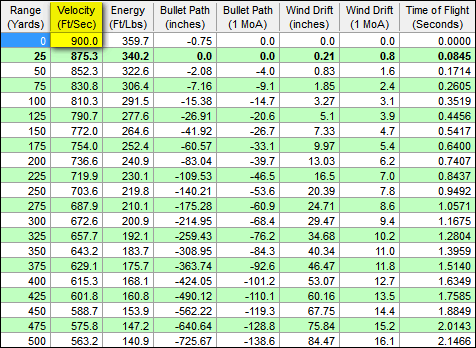 Muzzle Velocity @ 800 fps for Item 14D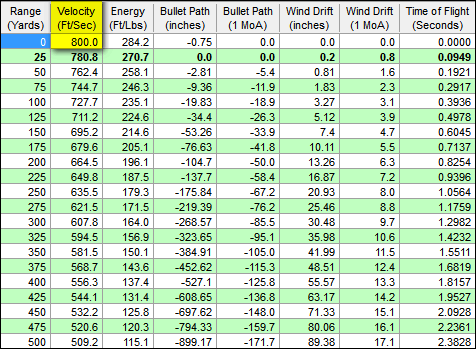 Field Proven pistol and handgun ammo. Maximum firepower ammo. Best ammunition for pistols and handguns for sale. Buffalo Bore. Strictly big bore. Strictly Business.
Attention!
You must be 18 or older to order ammunition. Ammunition must ship UPS ground. Due to Department of Transportation regulations, we cannot accept returns on Ammunition. Make sure to use the correct ammunition in your gun. Check local laws before ordering.
Quite pleasant to shoot in a 4inch S