Your cart is currently empty
Heavy 348 Winchester Rifle Ammunition
Heavy 348 Winchester Ammo - 250 gr. J.F.N. Bonded Core
(2,250fps/M.E.2,810 ft.lbs.)
20 Round Box
This ammo is safe to use in any Winchester or Browning Model 71 that is in good condition. Chamber pressures are 33,000 CUP
Item 12A - Exterior Ballistics Charts for several Muzzle Velocities
_______________________________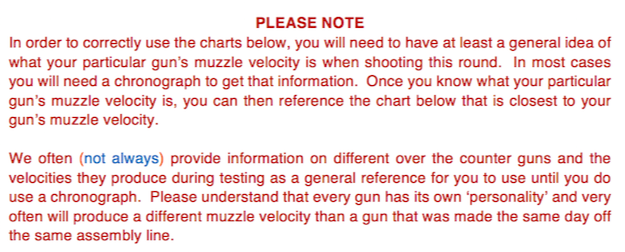 Muzzle Velocity @ 2300 fps for Item 12A
Muzzle Velocity @ 2200 fps for Item 12A
Muzzle Velocity @ 2100 fps for Item 12A
Muzzle Velocity @ 2000 fps for Item 12A
Muzzle Velocity @ 1900 fps for Item 12A
Muzzle Velocity @ 1800 fps for Item 12A
Field Proven rifle and gun ammo. Maximum firepower ammo. Best ammunition for rifles and guns for sale. Buffalo Bore. Strictly big bore. Strictly Business.
Attention!
You must be 18 or older to order ammunition. Ammunition must ship UPS ground. Due to Department of Transportation regulations, we cannot accept returns on Ammunition. Make sure to use the correct ammunition in your gun. Check local laws before ordering.
This load is awesome! My first two shots group 2 in. at 100 yd., but my rifle seems to be heat sensitive. The group began to grow fast by the 5th shot.After my 6th shot I could'nt take the recoil. The recoil also pushed the bolt back, making ejection difficult, and damaging the brass.My Winchester 71 has been rated as "excellent" condition, and now I have an excellent load to match. Despite the brass and ejection concerns I'm certain this round will easily handle any beast on this side of the planet.Gotta go hunting now. Thanks Buffalo Bore ! .