Your cart is currently empty
Heavy 348 Winchester Rifle Ammunition
Heavy 348 Winchester Ammo - 250 gr. J.F.N.
(2,250fps/M.E.2,810 ft.lbs.)
20 Round Box
ITEM 12A
BUFFALO BORE's 348 WINCHESTER AMMO
Over the decades, I've owned six or seven rifles/carbines chambered for 348 Win. in the model 71. Four of those were the Browning reproductions made in Japan. It is easily evident that the Japanese reproductions are of higher quality than the original Winchester's. Not only were all my Browning's more accurate than the Winchesters, but the 20-inch carbine Browning, will give about the same velocity as the 24 inch Winchester rifle……..and the 24 inch Browning will give 100 to 150 fps more velocity than the 20 inch Browning version.



Browning Reproduction of Winchester Model 71 - 20-inch barrel
The Browning reproduction pictured above is my only remaining firearm chambered in 348 Winchester. With our modern 250 gr., 348 Winchester ammo, it generates roughly 2,250 fps. We've been making 348 Winchester ammo for almost 20 years as of this writing. (08-12-18) Over the years we've used AK Bullet Works 250gr. bullet, but they could never keep up with demand, so I switched to Hawk bullets but had issues with quality. After much testing, we've settled on the 250 gr. Barnes Original Bullet. It is very accurate and constructed stiff enough to not over-mushroom, but it still mushrooms fairly radically.
In 2013, Winchester quit making 348 brass, so we've been out of loaded 348 ammo since 2014. Enter Starline brass. I started bugging the good folks at Starline over four years ago, to make 348 brass. Well, they finally got it done and it is excellent brass.
Our single 348 Winchester load operates at or under the old SAAMI guideline of 43,000 CUP, so it is safe to use in any/all rifles thusly chambered, that are in normal operating condition. If you email me and ask if this load is safe to use in your rifle, "just to be sure", I promise I will tell you nothing more than what is written here! So please save us both the time.
Having killed dozens of bears, including many grizzlies, I have formed an opinion or two on "bear" cartridges………Our 348 ammo is very capable of killing/stopping aggressive interior grizzly, which rarely weigh more than 600 lbs... Coastal grizzly, known as AK Brown Bear, when they are in AK, can weigh more than 1,000 lbs. and I see our 348 Winchester load as MINIMUM for such large coastal grizzly. This 348 load would be a great short range (under 250 yards) elk or moose load too. AK still has many a guide, and resident hunter carrying original Winchester model 71's and we hope to provide those folks with quality ammo for decades, now that we can get brass.
Good shooting and God bless,
Tim Sundles
This ammo is safe to use in any Winchester or Browning Model 71 that is in good condition. Chamber pressures are 33,000 CUP
Item 12A - Exterior Ballistics Charts for several Muzzle Velocities
_______________________________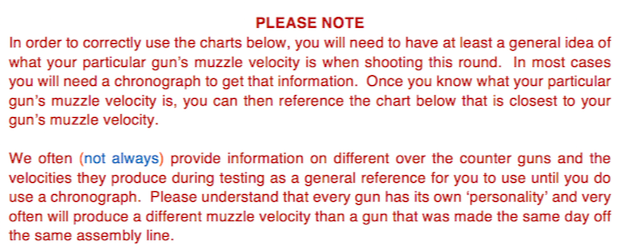 Muzzle Velocity @ 2300 fps for Item 12A
Muzzle Velocity @ 2200 fps for Item 12A
Muzzle Velocity @ 2100 fps for Item 12A
Muzzle Velocity @ 2000 fps for Item 12A
Muzzle Velocity @ 1900 fps for Item 12A
Muzzle Velocity @ 1800 fps for Item 12A
Field Proven rifle and gun ammo. Maximum firepower ammo. Best ammunition for rifles and guns for sale. Buffalo Bore. Strictly big bore. Strictly Business.
Attention!
You must be 18 or older to order ammunition. Ammunition must ship UPS ground. Due to Department of Transportation regulations, we cannot accept returns on Ammunition. Make sure to use the correct ammunition in your gun. Check local laws before ordering.
Yet another fantastic load from BB. I recently had the opportunity to hunt free range Nilgai along the coast of Texas. I was provided with a shot opportunity at 126 yards. The bull didn%u2019t make it 50 yards after the shot and it had a full pass through. . The BB ammo combined with my Model 71 Winchester performed flawlessly. Thanks again BB.
This load is awesome! My first two shots group 2 in. at 100 yd., but my rifle seems to be heat sensitive. The group began to grow fast by the 5th shot.After my 6th shot I could'nt take the recoil. The recoil also pushed the bolt back, making ejection difficult, and damaging the brass.My Winchester 71 has been rated as "excellent" condition, and now I have an excellent load to match. Despite the brass and ejection concerns I'm certain this round will easily handle any beast on this side of the planet.Gotta go hunting now. Thanks Buffalo Bore ! .