Dear Tim,
Here are the 2 pix that I put together to show the expansion of the 405 gr. JFN.
It did it's job and was very impressed the way it preformed on the Buffalo that I took a couple of weeks ago. It was a Cow and was in the 8 to 900 pound range. It was just the size I was looking for. It lodged on the exit side in the skin after going threw bout 30 " of flesh and bone.
I have some 500, and 540 grs. but this 405 served the purpose.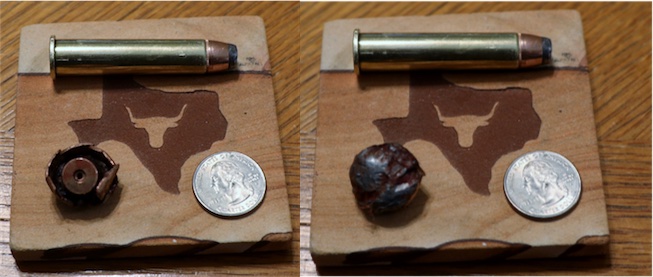 Thanks for a great bullet,
Albert Fumuso