Your cart is currently empty
460 Smith & Wesson Pistol and Handgun Ammo
460 Smith & Wesson Ammo
300 gr. J.F.N. - (2,060fps/M.E. 2,826 ft. lbs.)
20 Round Box
ITEM 26A
Item 26A - Exterior Ballistics Charts for several Muzzle Velocities
_______________________________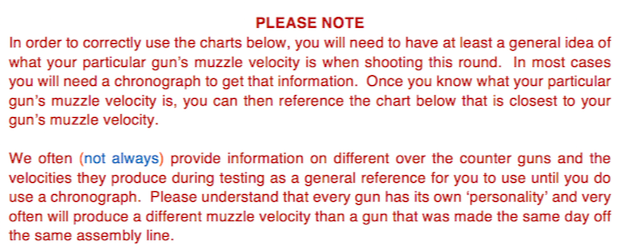 Muzzle Velocity @ 2400 fps for Item 26A
Muzzle Velocity @ 2300 fps for Item 26A
Muzzle Velocity @ 2200 fps for Item 26A
Muzzle Velocity @ 2100 fps for Item 26A
Muzzle Velocity @ 2000 fps for Item 26A
Muzzle Velocity @ 1900 fps for Item 26A
Muzzle Velocity @ 1800 fps for Item 26A
Muzzle Velocity @ 1700 fps for Item 26A
Field Proven pistol and handgun ammo. Maximum firepower ammo. Best ammunition for pistols and handguns for sale. Buffalo Bore. Strictly big bore. Strictly Business.
Attention!
You must be 18 or older to order ammunition. Ammo must ship UPS ground. Due to Department of Transportation regulations, we cannot accept returns on Ammunition. Make sure to use the correct ammunition in your gun. Check local laws before ordering.
WOW! I got a .460 so I could stop tracking deer so far. I was consistently going on 3/4 to a mile-long trek on heart shots. My dad has a .454 and I knew that did the job so a .460 would be overkill, except I was using the hornady 200gr. Needless to say I still had a tracking problem. These suckers on the other hand. drops deer where they stand. Doesn't matter if you're 10 yards away or 100 yards away, these kill pills leave a trail going to the deer, from where the blood shoots back out from the entry wound. Beyond pleased with this ammo and can't say enough to convey the results. Incredible load from an incredible company.