This round within 100 yards will kill wild boar. It seems to be a good balance of velocity and energy. Most of these hogs were taken from 40 to 75 yards. If stretched out past 100 it should be a head or neck shot only.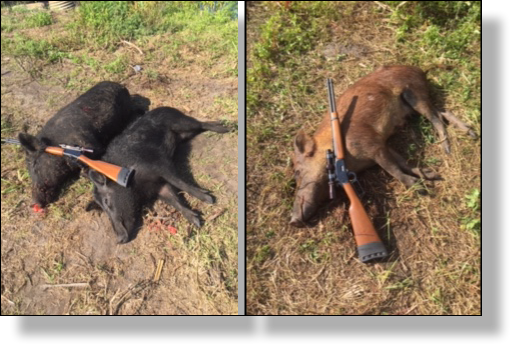 I haven't taken a deer with it but within 100 yards I wouldn't hesitate to take the shot. This is real world stuff hope it helps. The standard rounds didn't work nearly as well or kill as well as your ammo. 
Thanks for making a quality product.
Russell Echols